Turkish airstrikes on Shengal condemned in Toronto and Stockholm
Actions were held in the Sweden's capital Stockholm and in Toronto, Canada against Turkish airstrikes on Shengal.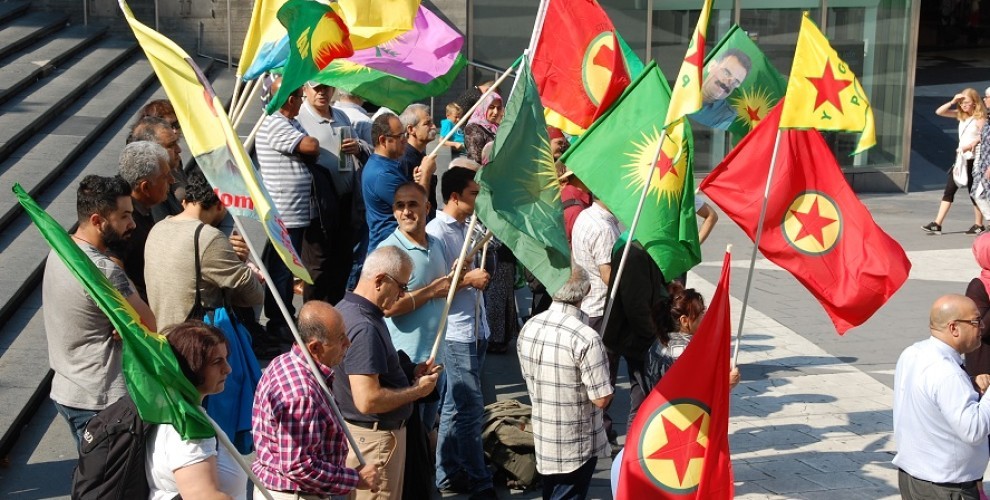 Kurds and their friends came together at Sergel Square in Stockholm, Sweden, with a banner saying: "We will not allow the Turkish state and its allies to invade South Kurdistan".
People were also holding PKK, KCK, PYD flags and photos of Kurdish People's Leader Abdullah Öcalan.
Speakers from the Stockholm's Democratic Kurdish Community Center and the Sara Women's Union have underlined that the Turkish state increased massacres and bombardments in three parts of Kurdistan. These attacks are aimed at suppressing the achievements reached by the Kurdish people.
Demonstrators recalled the massacre carried out by DAESH in Shengal on 3 August 2014: thousands of Yazidi people were killed, women were reduced into slavery and kidnapped. 
Only the determination of the PKK and the YPG has prevented a genocide from taking place in Shengal.
Demonstrators in Stockholm called on the Swedish government and civil society organisations to take actions and speak out against the massacres carried out by the Turkish state.  
After a minute's silence in honor of Zeki Sengali and those who lost their lives in the attack, slogans were chanted. 
Demo in Toronto
A demonstration was also held in Toronto, Canada. Organized in the city centre, protesters carried a banner with the words "Turkish state: Enough! Stop killing Kurds".