Tragedy of refugees in Van continues
The influx of refugees to Van continues. Hundreds of refugees have been struggling to survive for months at Van Intercity Bus Station.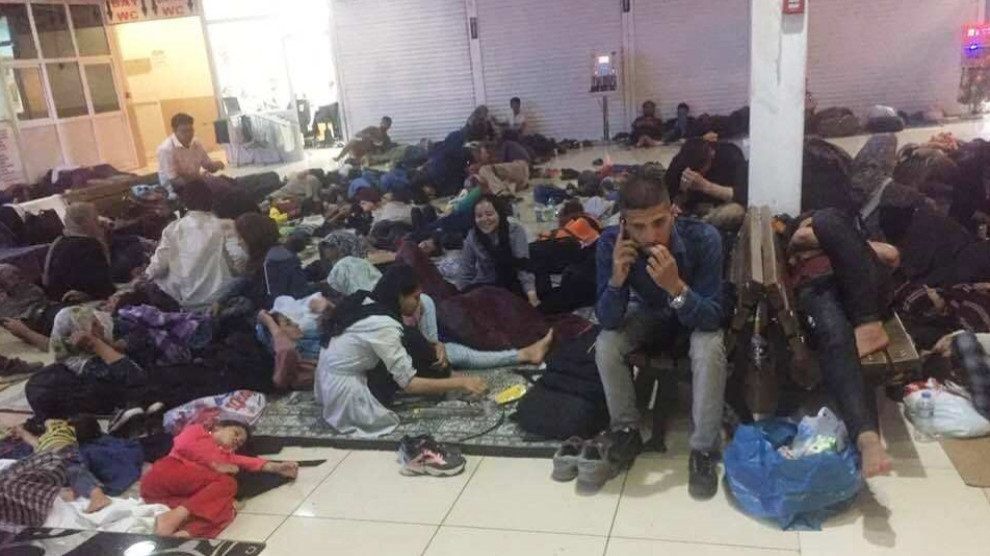 Van is experiencing the heaviest influx of refugees in recent years. Almost every day, hundreds of refugees aged between 15 and 25 come to Van without obstacles in crossing the border.
Most of the refugees are brought by "human traffickers", while others are brought directly by the state. Refugees brought or arriving in Van are struggling to survive in very bad conditions.
Most of the refugees live in streets and parks, while some struggle to survive in the Van Intercity Bus Station. Again most of the refugees are young people, aged between 15 and 25. There are also some women and children.
The people of Van are helping the refugees as they can, by providing food and clothing.
These are the refugees used by the AKP government against the European Union. They live in Van under inhuman conditions.
Clearly some of those living in Van Bus Station and on the streets have not been able to bath for weeks and have not eaten hot food in a long time.
Furthermore many refugees, who cannot benefit from health services because they have no citizenship, have to cope with diseases.
37 people died because of the cold
On 12 April 2019, 6 refugees froze to death on the border East Kurdistan-Van.
On 3 May, 6 refugees who crossed the border from Eastern Kurdistan to Van also died.
On 23 July, with the melting snow on the Eastern Kurdistan-Van border, villagers discovered the frozen body of 25 refugees.
15 of the refugees who froze to death are African. Four refugees whose identity was learned were sent to their countries, while the remaining 21 were buried in the cemetery in Van.
The tragedy of the refugees continues. The stories of the refugees brought to Van with the help of the state or by human traffickers are often stories of abuse, violence, trauma.
On 18 July, 17 people were killed and 50 were injured when the van carrying them had an accident.
Some of the refugees in Van are brought in with the support of the state which is pursuing a demographic change policy in Kurdistan.
The lives of refugees brought to Van and other Kurdistan cities are sacrificed on the altar of the AKP policies.