Kurdish children in Sweden to boycott school today
Kurdish children living in Sweden will carry out a boycott today to condemn the Turkish state invasion of Rojava and the massacres of civilians including children.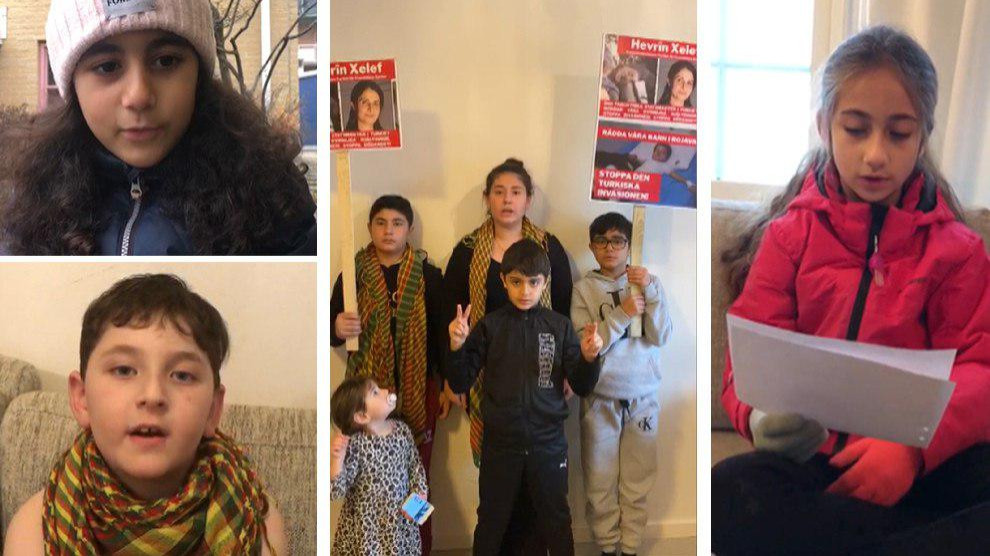 Kurdish children living in different cities of Sweden, will protest the Turkish state occupation against Northern and Eastern Syria, the displacement of people from their territory, the attacks against children and civilians using white phosphorus by joining a boycott of schools and kindergartens.
The children who recorded their speeches on video and published it on social media called on all children living in Sweden not to go to schools and kindergartens today.
Agir Kasırga, saying he did not want children to die in Rojava, added: "They are the most important assets of the world. I'm not going to school tomorrow for this. Long live Rojava."
A Kurdish boy named Argeş shouted the slogan 'Bijî berxwedana Rojava' and said that he would boycott the school today because his friends in Rojava were killed.
Tinda, who lives in Uppsala, issued a call to Turkish president Erdoğan saying: "Stop bombing children". Tinda said he would not go to school today to protest Erdoğan's bombing of Rojava.
Another Kurdish girl said that hundreds of children were killed during the occupation in Rojava and that many people had to leave their homes.
Noting that the Turkish state used forbidden weapons, the Kurdish girl said: "Hundreds of thousands of people were forced to leave their lands. Children cannot go to schools .... I will boycott the school in solidarity with the people of Rojava."
A group of children from Kurdistan called on the Swedish and European countries to stop selling weapons to the Turkish army.