KCK spokesman warns of ethnic cleansing in Metina
KCK spokesman Zagros Hîwa warns against the settlement of Islamist mercenaries and their families in the Metina region. Those who do not want the Turkish "Afrin model" to be installed in South Kurdistan as well must act now, he said.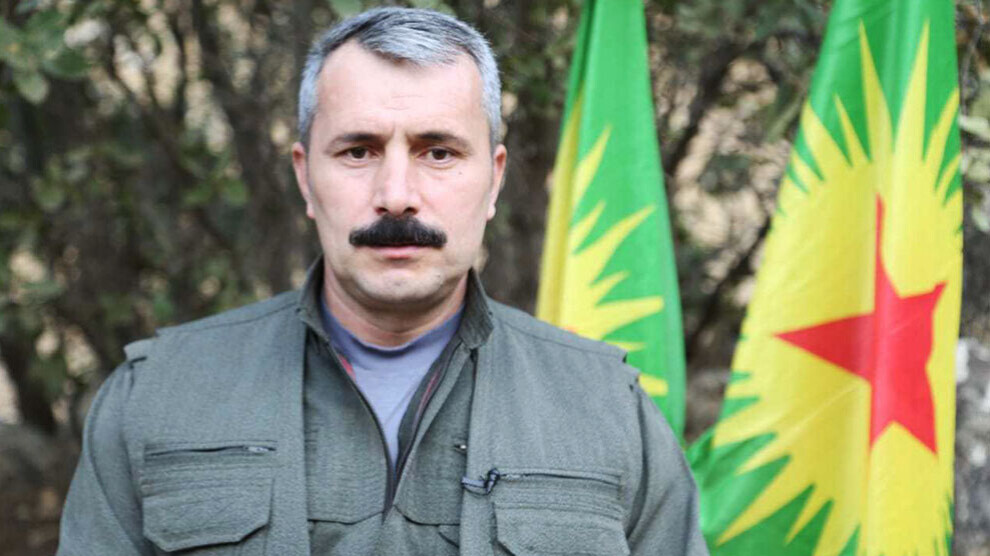 Spokesperson for the Foreign Relations Committee of Kurdistan Communities Union (KCK), Zagros Hiwa warns that Islamists in the pay of Turkey and their families are settling in Kêste. The village is located in the Metina region of southern Kurdistan (northern Iraq), which is currently being defended by guerrillas against an invasion by the Turkish army. The village is also home to Yazidi families who were displaced from their settlement area of Shengal (Sinjar) further west in the wake of the ISIS genocide in August 2014.
Numerous people have already fled Kêste due to the intensive bombardment by Turkish occupation forces. The neighboring villages of Hiror and Çelkê, which is an Assyrian settlement area, have also reported intensive flight movements of the traditional civilian population. According to Hîwa, the attempted expulsion of the residents of Kêste is a building block in the Erdogan regime's universal policy toward Kurds, which consists of "ethnic cleansing and genocide". Hîwa said, "The world has seen the results of this policy in Afrin, Serêkaniyê and Girê Spî. Everyone who does not want the Turkish Afrin model to be applied in South Kurdistan must take a stand against Turkey's attacks."
In addition to Metina, the Turkish army has also been attacking the Zap and Avashin regions since the night of April 23-24. In addition to paramilitary village guards from northern Kurdistan, mercenaries from the invasion corps "Syrian National Army" (SNA) set up by Turkey, who were withdrawn from the illegal occupation zone in northwestern Syria, are also participating in the war of aggression. The Kurdish guerrilla organizations HPG and YJA-Star are countering with various offensives.