KCK's Stêrk: Iran and Turkey use the US as a pretext
Zilar Stêrk of the KCK leadership said Iran and Turkey were trying to manipulate their populations by claiming that the US was responsible for their economic crisis.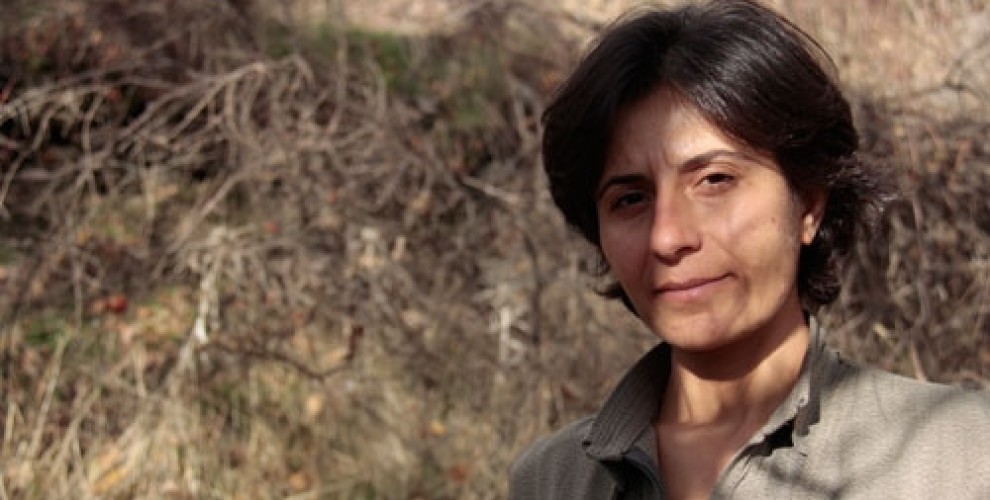 In the "Rojeva Jin" program of the broadcaster Stêrk TV, Zilar Stêrk, a member of the Kurdistan Communities Union (KCK) General Presidency Council, assessed, among other things, the economic crisis in Iran and Turkey.
Stêrk recalled that 20 years ago Abdullah Ocalan was forced to leave the Middle East on October 9, 1998 as part of the international conspiracy, and after the capture of Ocalan, the Turkish state believed it could now end the Kurdish freedom struggle. She added: "The liberation movement has thwarted these plans, expanded their positions, and made friends all over the world."
Stêrk pointed out that the six-million-member British Trade Unions Congress (TUC), at its 150th Congress, has declared its support for the "Freedom for Ocalan" campaign and stressed that the Kurdish freedom movement will never forget any support, solidarity and friendship provided for Ocalan's freedom.
"Iran cannot solve its problems like that"
Stêrk said that the execution by Iran of three Kurdish political prisoners, as well as the attacks on two Kurdish parties stationed in Southern Kurdistan after the tripartite summit in Tehran, could not be considered independently from relations with Turkey. She continued; "Iran will not be able to solve its cultural, economic and political crisis through executions and anti-democratic measures. The peoples of Iran can no longer tolerate such anti-democratic practices."
"The US is used as a pretext"
According to Stêrk, Iran and Turkey are trying to manipulate their populations by claiming that the US is responsible for their economic crisis. She underlined that;
"The real reason for both cases is that they have not found a solution to their social problems. Turkey has put all its resources together to destroy the Kurds. Turkey is implementing its war policy through the money of the population. Without a solution to the Kurdish question, without meetings with Chairman Apo [Öcalan], there is no chance of balancing the economy. Not only the Kurds, all peoples in Turkey must oppose this policy of the AKP government based on lies."
"Women must take the lead"
Women and children are hit the hardest by the economic crisis, emphasized Sterk and continued with the following call: "Women have the greatest power to fight and make a change and therefore they must resist the massacres of the Kurdish people in the Kurdish geography. The women who create the economy with their connection to nature should lead the society in the fight against fascism."