HDP Izmir MP Kemalbay salutes Workers' Day
HDP Izmir MP Serpil Kemalbay reminded that today Workers' Day will be celebrated under lockdowns and said this system has to be changed.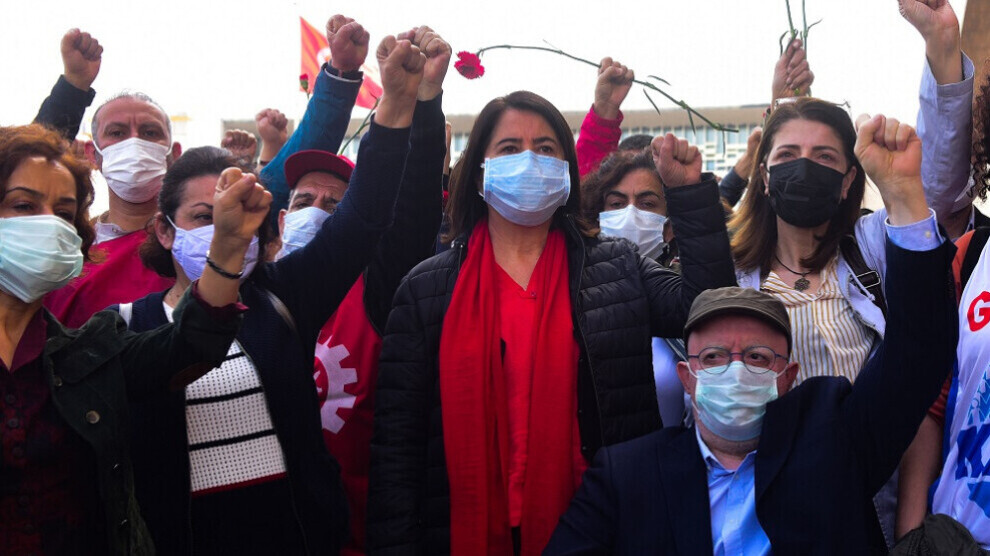 This year's May Day in Turkey will be celebrated in the shadow of bans and lockdowns. HDP deputy Serpil Kemalbay spoke to ANF on International Workers' Day and said the system has to change. She reminded that despite the lockdown imposed to contain the spread of the coronavirus, "people would have to work to increase the wealth of capital. It is finally time to stop the increasingly deepening system of exploitation".
Kemalbay said that this year's Workers' Day takes place in an atmosphere of intensified repression, and added that "workers were arrested in all street protests organised in the run-up to 1 May. The government is using the pandemic to justify arrests. On the one hand, the working class is condemned to work; on the other hand, their May Day holiday is banned. An attempt is being made to establish a system of slavery."
Serpil Kemalbay said that the pandemic is "above all a disease of the working class, dozens of workers die every day. The lockdown is used to make exploitation, a state of emergency and coup conditions a routine. Even during the lockdown, which has been in force in Turkey since Thursday, production continues, almost all sectors would continue to work."
Kemalbay pointed out that "while people are being asked to stay at home, they are not receiving economic support. Turkey is a country where the central bank and the coffers are empty. All the money flowed into international capital and circles close to the government. The government is looting the country. From Çeşme to Dersim and Ikizdere, nature is being plundered and workers exploited."
Kemalbay added that "in this system, no economic support package is given. The lockdown will not solve a single problem, but rather it would exacerbate problems. The people are condemned to hunger and poverty."
"We want a new life"
Kemalbay said that "the pandemic has shown more than ever that the neoliberal capitalist order has to change. Exploitation is increasing and people are dying. The existing system provides for the pharmaceutical industry to make profits. This system has to change, the exploitation has to be stopped. We want a country and a world in which everyone has equal rights, can live in peace and justice, in which people are fed and in which there are vaccines for everyone. We want a new life and today, International Workers' Day is an opportunity to fight for such a life."