FARC Santrich's release and re-arrest a new blow to peace
Santrich, who has been seen visibly ill, was taken back to prison after new charges were read out to him.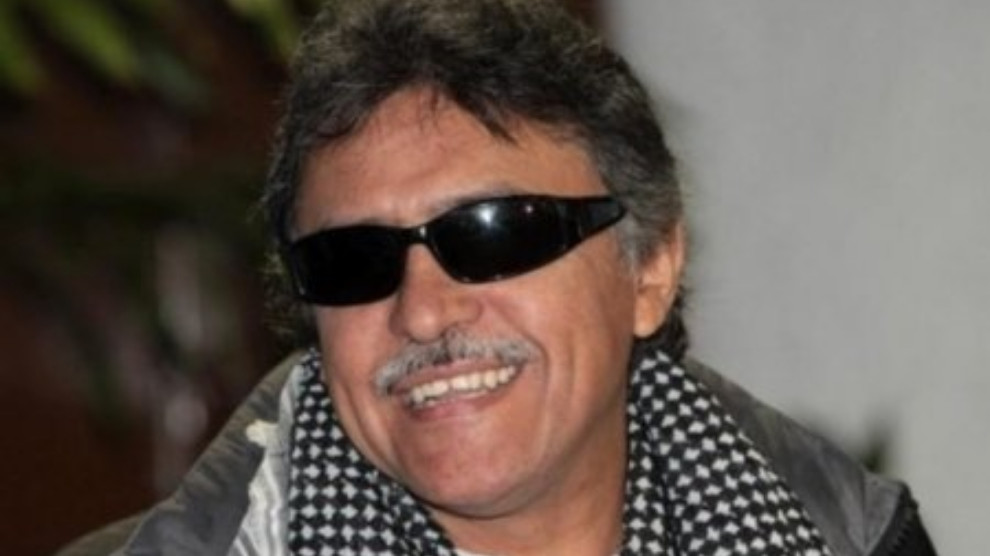 People's Alternative Revolutionary Force (FARC)  executive and former guerrilla commander Jesus Santrich (Seuxis Paucias Hernandez Solarte) has been re-arrested by Colombia's ESMAD forces two minutes after being released from the La Picota prison in Bogota.
In a tragic and pharsical event, Santrich, who has been seen visibly ill, was taken back to prison after new charges were read out to him. A helicopter arrived to take him to the Attorney General's office.
Officials from the Technical Investigation Corps (CTI) of the Prosecutor's Office went to the site to proceed with the recapture of the FARC former commander, who left the premises in a wheelchair.
Santrich was captured on April 9, 2018, in Bogota after a New York court issued a warrant for his extradition to the United States.  Authorities there accused the politician and signatory of the 2016 Colombian Peace Accords between the FARC and the government, of drug-trafficking connected to the Sinaloa cartel.
Santrich had been ordered by the Special Jurisdiction for Peace (JEP) to be immediately released Wednesday. The order was not carried out because prison officials refused to comply with it.
Santrich's defense filed a writ of habeas corpus before the Superior Court of Bogota asking for the release of the FARC, an order intended to compel immediate compliance with the JEP. 
Friday afternoon they reported that Santrich was seriously injured inside the facilities of the La Picota prison and indicated that the ambulance sent to treat him took more than 25 minutes to arrive.
Santrich was then taken to the hospital having suffered a respiratory failure. Activists and lawyers were stationing outside the hospital and lawyers eventually were granted access to the former commander. They said he had regained consciousness although his situation remains serious. 
The complete disregard of the JEP order to release Santrich is yet another evidence of the backstabbing of the peace agreements carried out by the powerful 'lord wars' lobby, which includes President Ivan Duque.