AKP turning Kurdish region into a land of prisons
New prisons are in Van, Bitlis, Kars, Iğdır, while in border towns like Hakkari hundreds of police stations and search points are added to the old ones.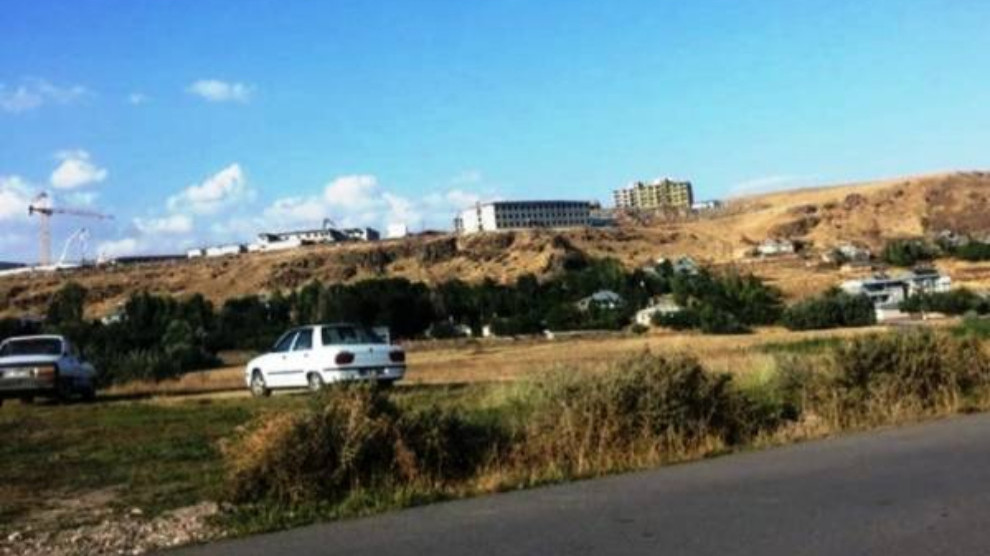 The AKP-MHP government continues to propose prisons as a 'new investment' for Kurdish cities where unemployment is up to 80 percent.
Bitlis is one of the cities where a new prison is being built. It is also the city chosen by President Erdoğan to build the third Presidential Palace. Construction works are underway for the new palace on the shore of Lake Van, in the neighbourhood of Ahlat.  
Kurdish cities and provinces, where the state of emergency is declared almost on a daily basis, all democratic actions and activities are prohibited, and a de facto economic embargo is applied to the traditional activities that helped people to get by, such as cross border trade. In Kurdish cities where unemployment has reached 80%, there are no factories built but new prisons.
193 new jails in 5 years
According to the Ministry of Justice General Directorate of Prisons and Detention Facilities as of March 2019, in Turkey and Northern Kurdistan there were 313 closed prisons, 75 open, 9 women closed prisons, 8 women open prisons, 7 children closed prisons, 5 'reformatory' for children. In total there are 396 detention facilities. 
The total capacity of these institutions is 220,008 people. 
According to Turkish Justice Minister Abdulhamit Gül, who responded to a question in November 2018 there are 260,144 people in prisons. 
202,434 of them are convicted prisoners, while 57, 710 are remanded in custody. 
The AKP-MHP government aims to complete the construction of 48 prisons by 2021. The Ministry of Justice announced that 193 new prisons were planned in the next 5 years. 
"In order to meet the unpredictable increase in the number of convicts and detainees, 193 new penitentiaries were planned to be built in the next 5 years. Of these, 126 are in the construction phase, 23 are in the tender stage, 35 in the project phase, 9 in the project phase, 9 in the planning stage", the ministry said.
New prisons are in Van, Bitlis, Kars, Iğdır, while in border towns like Hakkari hundreds of police stations and search points are added to the old ones. 
Ahlat Penal Institution is 59,155 square meters; Kars Penal Institution, 24,210 square meters; Van Penal Institution, 83,199 square meters; Iğdır Penal Institution 71,246 square meters; Ercis Penal Institution 64,189 square meters. Most of these prisons are about to end.
Number of detentions increased by 183 percent
Following the new wave of arrests sparked by the new war on Kurds, tens of thousands of Kurdish politicians, activists, students, unionists, were put into prisons. These arrests made the number of detainees and convicts in prisons increase by a staggering 183 percent between 2006 and 2018. 
This has converted Turkey in the country with the highest number of detainees and convicts among 43 European countries. 
Adding the new 193 prisons to those already existing, Turkey will have 582 jails. 
In Ahlat, Bitlis, while the presidential palace is being built by Turkish President Erdoğan, the construction of a new prison also continues. 
A population of 25,000 people in the city center, which reaches 40,000 people with the surrounding villages, lives on agriculture and livestock and is suffering from a deep economic crisis.