Abu Layla's fighters on their way to Raqqa
A large group of fighters from the Manbij Military Council and Shams Al Shamal Forces have been dispatched to conflict zones to take part in the Operation Wrath of Euphrates.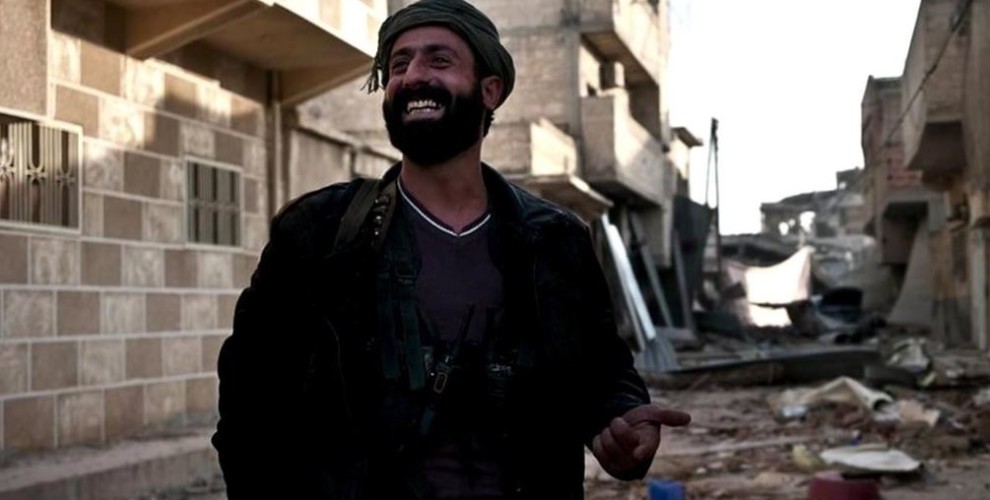 After liberating their own land and reigniting life, fighters from Manbij have set out for Raqqa this time. The fighters took off enthusiasticly in convoys of dozens of vehicles. They advanced with songs and slogans, flashing victory signs.
This activity aims to liberate the Raqqa city center. 2200 fighters from the Manbij Military Council and Shams Al Shamal Forces took part in this dispatching.
The commander of Shams Al Shamal Forces said: "We, as the fighters of Manbij city, will take part in the liberation of Raqqa city. Our preparations for this are done. Allah willing, we will save Raqqa from ISIS gangs and liberate our people."
Some of the fighters were seen with Abu Layla patches on their shoulders. The Shams Al Shamal Battalion Commader and Manbij Military Council commander Faysal Abu Layla had lost his life on June 3 when a mortar shell fell closeby, and the Manbij operation launched on June 1, 2016 was named after him. The Manbij city was completely liberated on August 12, 2016, after 73 days of clashes.
The fighters set out from Manbij and entered clashes as soon as they arrived in the Tabqa dam. The Tabqa city and the great dam was liberated from ISIS gangs after 50 days of clashes.
On the front with some of the Manbij fighters, some areas were seen bombed from fighter jets. In the footage published by Manbij FM, fighters can be seen coordinating the operation with radios in hand. A thick smoke rises from the bombed area.
In another video, the fighters are seen conducting search efforts in some of the liberated villages. Frequent gunfire can be heard.
Fighters from Manbij took their place in the operation to liberate Raqqa, which is seen by most as the final operation. The Wrath of Euphrates operation was launched in November 2016. Syrian Democratic Forces took a large swath of land under control in the Raqqa area, including the strategically important Tabqa town, and they surrounded the Raqqa city from several sides. There is 2 or 3 kilometers left between the Raqqa city center and the fighters. In some cases, the city can be seen with the naked eye.