Peoples' Democratic Party and the Green Left Party to make statement today
The Peoples' Democratic Party and the Green Left Party will make a statement ahead of the second ballot in Turkey's presidential elections.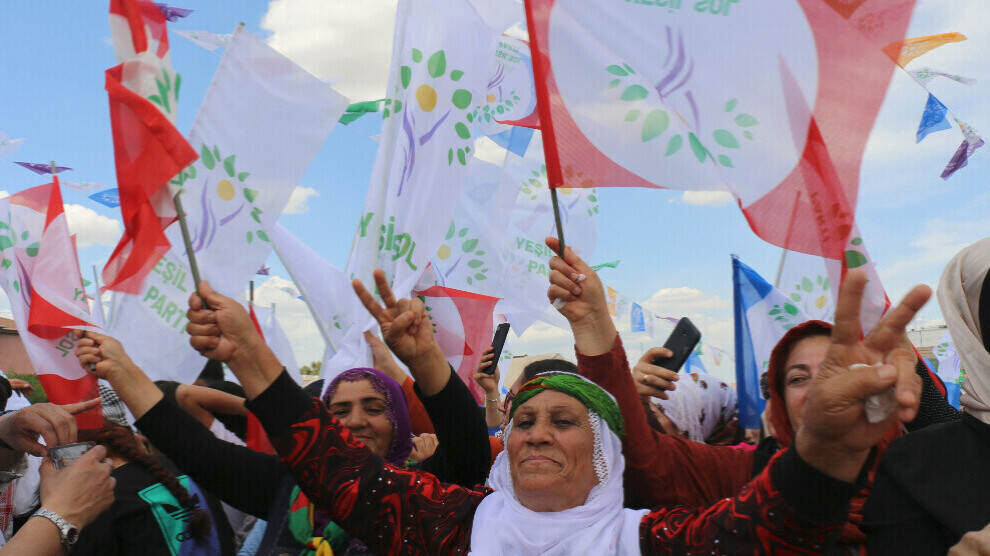 Ahead of the second ballot in Turkey's presidential elections, the nationalist Zafer Party has pledged its support to opposition candidate Kemal Kılıçdaroğlu. The party will stand behind the CHP chair in the runoff election on Sunday, said party leader Ümit Özdağ at a press conference.
Özdağ's party ran in the first round, backing the ultra-nationalist Sinan Oğan candidate in a coalition of several right-wing parties. When Oğan declared his support for incumbent Recep Tayyip Erdoğan last Tuesday, the "Ata Alliance" behind him dissolved.
Kılıçdaroğlu, who finished second behind Erdoğan in the first round, has recently intensified his anti-refugee rhetoric in an attempt to win nationalist voices. The Zafer Partisi received 2.23 percent of the parliamentary votes in the May 14 election, making it the party with the most votes in the Ata Alliance. Kılıçdaroğlu is hoping to increase his chances in the run-off election with Özdağ's support.
Agreement on the expulsion of refugees
In a joint protocol, agreement was reached, among other things, on the return of "all refugees and illegal immigrants" within one year, a "decisive fight against terrorist organizations" and the continuation of the state trustees regime in municipalities in which elected mayors have been accused of "terrorism".
Green Left Party and HDP reaction
The Peoples' Democratic Party (HDP) and the Green Left Party (under whose banner the HDP contested the Turkish elections), sharply criticized the protocol between the opposition and the Özdağ party. All of Turkey's unresolved problems and conflicts are based on state policies and methods that are inconsistent with universal principles related to democracy and justice, according to a joint statement by the Executive Boards of the two parties. "These practices include in particular the policy of trustees, which undermines the right to vote, the will of the people and local democracy," wrote the two opposition parties.
According to the statement, the fact that Kılıçdaroğlu wants to maintain the trustee policy represents a break with basic democratic values and principles. "Our position and criticism is clear and unequivocal. Appointing trustees who disregard the will of the people is unacceptable."
The statement added: "It is our duty to protect the universal principles of democracy, the rule of law and respect for fundamental freedoms and human rights and not to make unprincipled concessions on this issue." The parties said they are assessing the protocol and will make a statement on it today.