Yedikule Gardens: the only urban agriculture example in Istanbul
Istanbul is Turkey's largest metropolitan city. With the current government and its increasing population, urban transformation is one of the most urgent problems of the city.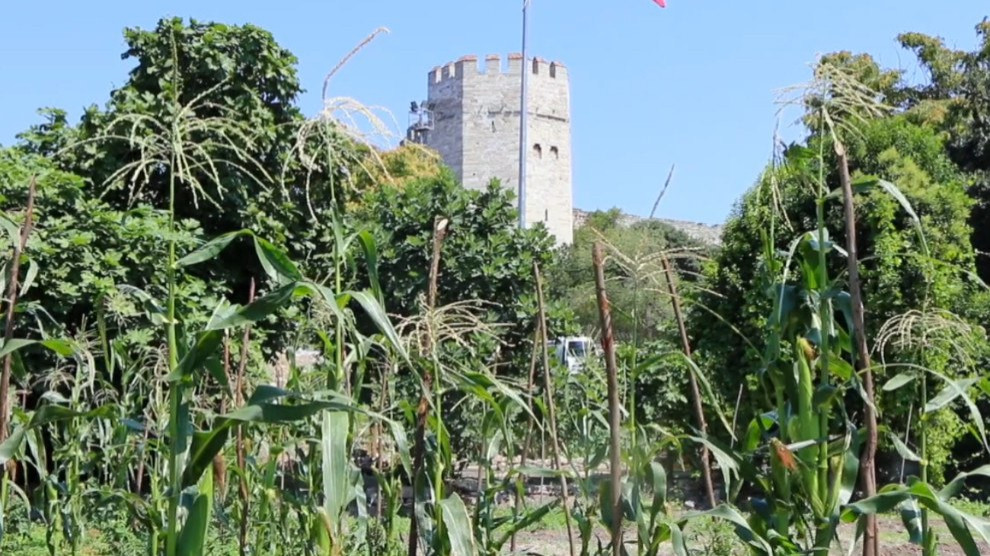 The development of green areas and the construction of high buildings also damage the historical fabric of the city. In addition, Istanbul has a 1600-year-old tradition of urban agriculture.
When it comes to historical fabric, the gardens of Yedikule came to mind first as the borough hosted many civilizations. While Greeks and Armenians were farmers, Albanians started to work as farmers in the Ottoman Empire while nowadays the farmers come from the village of Cide in Kastamonu. From the 1980s onwards, farmers in general began to shrink rapidly in Istanbul.
Yedikule vegetable markets were not the only ones in Istanbul. When we look at the maps of old Istanbul, it is seen that there are many markets in Istanbul. The Langa Bostanları, which is located in the area where Yenikapı Metro Station was, was also of historical importance.
Walking around the streets of Yedikule, where there are old architectural buildings on the streets, the grape clusters hanging in the buildings, with a unique historical smell, you can smell tomatoes here. Yedikule Bostanları is a green paradise in the heart of the city and at the foot of the city walls.
As one of the largest and most fertile green spaces to survive in Istanbul, these gardens are a tangible connection to the city's urban history, withstanding change and continuing to grow vegetables, including their well-known Yedikule Marul lettuce variety, which has been added to the Ark of Taste.
AKP wants to destroy this tradition
Yedikule Bostanları also got its share of destruction from the AKP Municipality, which has been destroying Istanbul's history. In recent years a project approved by the former Mayor of AKP Kadir Topbaş, established that many green and garden areas would disappear to be replaced by Şifa Kafe areas. The project has been stopped but the fate of the green areas is not yet known.
Ekol Imamoglu, the new mayor of the Istanbul Metropolitan Municipality, said that he was not sure whether this plans would fall from the agenda.
One of the farmer in Yedikule said: "This is a beautiful place, people like it very much. There is no such place in Istanbul."
Organic products
Beans, cabbage, tomatoes and a lot of other vegetables are being planted by people like Yilmaz.
Rumors of a possible development of the area are constant. But city farmers continue to grow their organic products. At least for now.