Van Lake basin is being destroyed
There are dozens of HPPs (Hydroeletric Power Plant)  and dams on the Van Lake basin, which has a very diverse population. More than one HPP and dam has been built on almost every stream and water basin.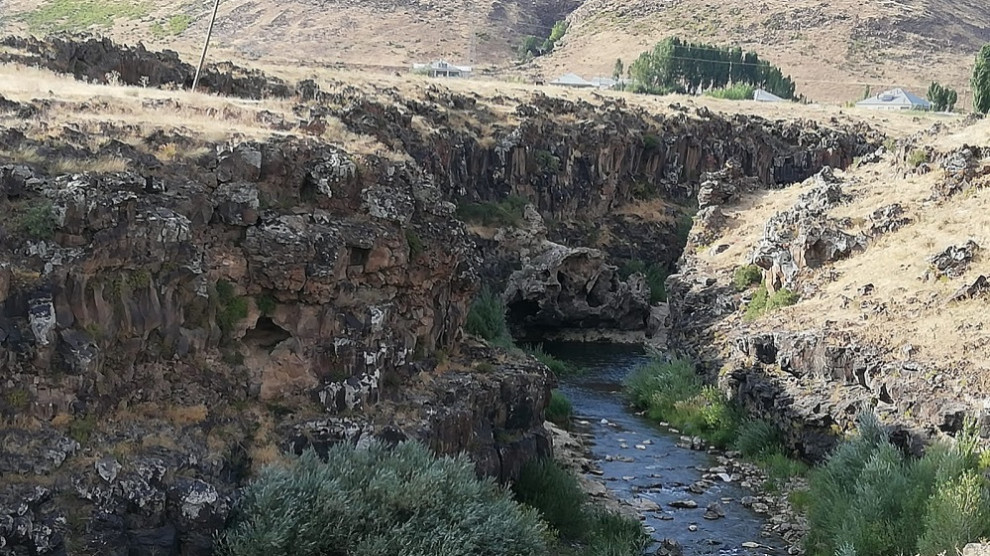 There are 17 lakes in Van Lake basin, including Van, Erçek, Nemrut, Nazik, Arin and Akgöl. Dozens of large and small streams flow into Van Lake and its basin. Karasu, Bendimahi, Deliçay, Engil, Zilan, Güzeldere, Memedik and Karmış are the streams that feed Van Lake and its basin.
The Sortkin Stream in Çatak district is known for its natural beauty, and for 15 HPPs built on Ziril, Sineber, Büyük, Dudan, Bidar, Şeyhdeğirmen and Alakan streams. The valley with pistachio and walnut trees will be inundated. The characteristic red trout will disappear. Spotted salamander, which is under protection of the IUCN (international nature protection organization), will be destroyed by the HPPs, the construction of which has been resumed on Zilan Stream in Ercis.
Hundreds of species in danger
Feeding Van Lake and Erçek Lake, the stream of Zilan, Bendimahi, Deliçay, Engil, Güzeldere, Memedik are the breeding grounds of many species. Due to the tens of HPPs and dams built on these streams, the future of dozens of endemic animals and plants will be endangered. The pearl mullet, for example, is under threat due to the goose farm established on the Deliçay Creek in Erciş district.
HPP and dams on streams polluted the water, causing thousands of pearl mullets to die in Van and Erçek lakes. It turned out that a large number of fish died in the stream passing from Gedelova to Tusba districts.
HPP and dam built on Bendimahi Stream in Muradiye district caused the drying of most of Bendimahi Valley, which is a natural wonder. Since the valley was dehydrated, the breeding area of the pearl mullet has been destroyed, causing massive death of fish.
There are no studies on collective fish deaths due to HPPs so far. In addition, 30 thousand people are the victims of the HPP, because fishing is the source of their livelihood.
RELATED NEWS: