Turkish army destroying the environment in Afrin
Turkish army once again destroying the environment in Afrin by cutting down trees.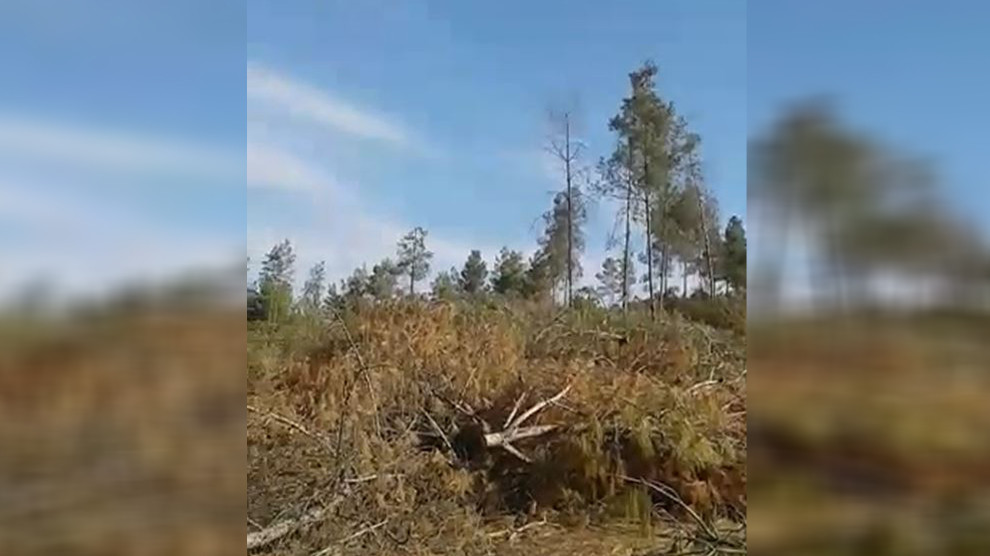 Local sources in Afrin told ANHA that the Turkish occupying mercenaries have been once again seen cutting down forest trees in the village of Qurt Qulaq of the district of Shera, Afrin canton.
Since the occupation of Afrin carried out by Turkey from January to March 2018, both the Turkish army and its mercenary allies have been carrying out the most horrendous practices and violations of people' rights.
Likewise they have been devastating nature.