Turkey lowers water level of the Euphrates flowing into Syria
Tishrin's West Dam Administration announced that the Turkish state lowered the water level of the Euphrates River flowing into Syrian territory for the second time in a year.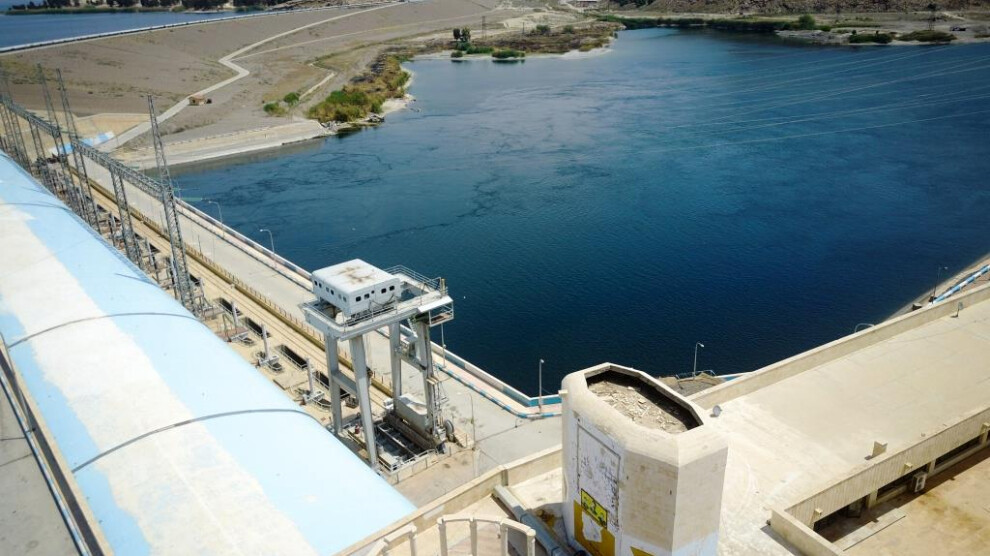 Tishrin Dam's manager Mihemed Terboş confirmed that the water level of the Euphrates River, which flows into Syrian territory, has dropped.
Mihemed Terboş explained that the dam needs 300 m² of water per minute to operate the turbine and provide electricity from Tishrin Dam or the Euphrates Dam.
The water cut affects electricity supply to cities and towns in Northern and Eastern Syria. The dam management also warned of water shortage.
Based on the 1987 agreement between the Turkish state and Syria, the speed of water passing to Syrian territory is supposed to be 500 m² per minute.
The Turkish state built 6 dams on the Euphrates River, one of which is the Atatürk Dam, one of the largest dams in the Middle East.
RELATED NEWS: