Turkey drains sewage to streams flowing to Gire Spi
Turkish state's invasion threats against Gire Spi have taken a new turn as the country started to drain untreated sewage to the Seluh and Al Jalab streams that flow into the neighboring district.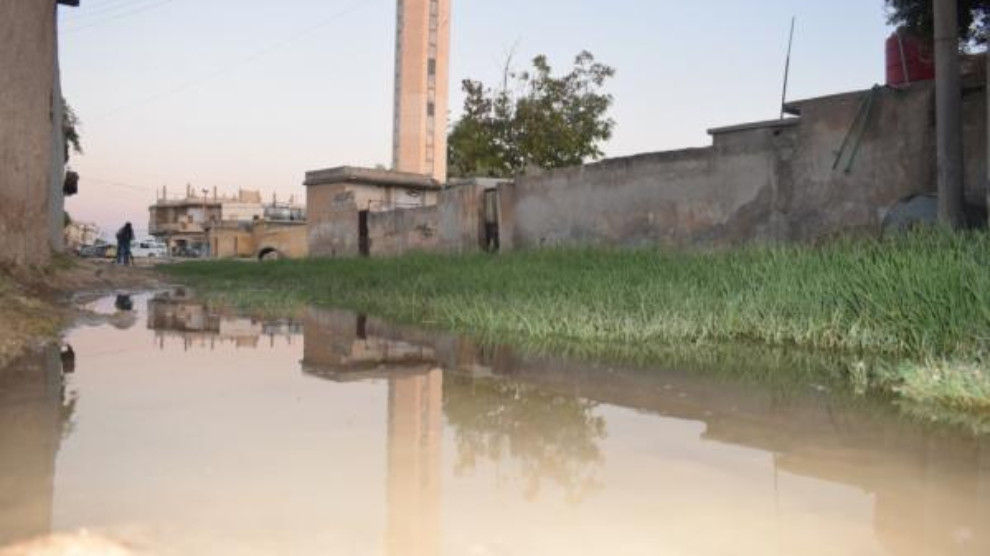 Turkey continues to threaten Northern and Eastern Syria, and news of murdered civilians have become commonplace in the border area. The Turkish state has been cutting off flow from rivers and streams in the summer as the country is upstream from Syria, preventing the irrigation of planted crops, and they have outright set fires to the fields by the hands of ISIS and other gangs they back in the region. 
RAW SEWAGE DRAINED TO STREAMS TO GIRE SPI
The invading state has now started to drain untreated sewage to the Seluh and Al Jalab streams leading to Gire Spi. Raw sewage from Turkey's districts and villages in the vicinity are flowing into Gire Spi, damaging the farmlands. Some villages have seen the tainted waters reach up to people's homes.
RISK FOR INFECTIONS
The Seluh stream used to provide irrigation and fish for the people. It has since turned into a puddle of sewage. The extreme heat has caused smells and is inviting infections to take hold. Insect populations have grown near both streams.
"TURKEY WANTS TO HARM NATURE WITH DIRTY TRICKS"
Salih El Hindawi from Gire Spi's El Besatin neighborhood said there is a terrible smell in the region and more insects around. El Hindawi said the unsanitary situation is inviting infections and that Turkey uses all methods to harm Northern and Eastern Syria, and that flowing raw sewage into the region threatens children first.
A resident named Ehmed Resleh said the Seluh stream rose to an unprecedented level: "Before, the water for fields in the region would collect here and we would irrigate our land. But this water is now too dirty, and it is reaching into our homes."