The government's plundering policies dry the Tigris River
Reacting to the Turkish state's attacks on Kurdistan nature, Hevsel Protection Platform activist Güner Yanlıç drew attention to the fact that the Tigris River was dry due to plundering policies.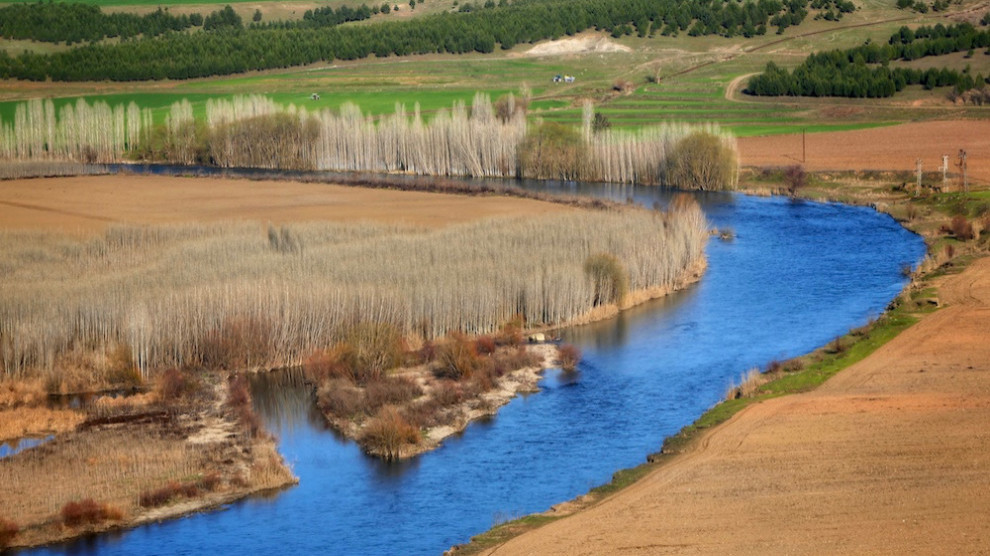 Hevsel Protection Platform activist Güner Yanlıç emphasized that 67 km long of ​​the Tigris River have been deprived of the rights of many rivers because the area has been called undefined water for 30 years, and stressed that the species living in and around the river have decreased.
Stating that the Tigris River was very seriously plundered and destroyed with the sand pits built, Yanlıç said: "Water is drawn from the Tigris River with beet engines for about 30-40 km, and with the emission method called wild irrigation in the summer. These waters are also given to cotton and corn producers. In this way, there is no water left in the Tigris River in the summer months. The fauna and flora of the river are seriously compromised."
Yanlıç added: "Hevsel Gardens is an area that has helped the formation of a city. While it was a vegetable-fruit store that could feed a city 30-40 years ago, it lost this power due to industrial agricultural policies. Unfortunately, there is no production of any kind of plants because of the increase in rent and invasive business types in Hevsel Gardens."
Yanlıç continued: "As the Hevsel Protection Platform, we continue our efforts for the Tigris River to gain river status, to build an economy that will provide people's livelihoods in Hevsel Gardens, and to produce organic products that feed the city."
Reaction to UNESCO silence
Reacting to the silence of UNESCO against the plundering of the nature of Kurdistan, Yanlıç said: "The Diyarbakır Walls and Hevsel Gardens are on UNESCO's world heritage list. When we look back, UNESCO has said nothing against the plunder and destruction in the last 6 years."
Yanlıç added: "As civil society organizations, we have repeatedly asked UNESCO to claim the Walls and Hevsel Gardens. And if it does not, it sould say it because we can protect our own heritage sites.
This silence of UNESCO paved the way for many destructions. In April, UNESCO will reportedly come to Diyarbakır and identify the destruction in these areas together with the government. We are making this call: talk to us, to the city's civil dynamics, and end the pillage and destruction. On 2 February 1972, the Ramsar contract was signed in Iran. The purpose of this contract is to protect wetlands. As Hevsel Protection Platform, we will report this issue and apply to Ramsar."
RELATED NEWS: