The beauty of spring in Kurdistan
The beauty of the spring in Kurdistan with the colourfulness in the mountains and the clear water springs offers a breathtaking picture that surprises every year anew.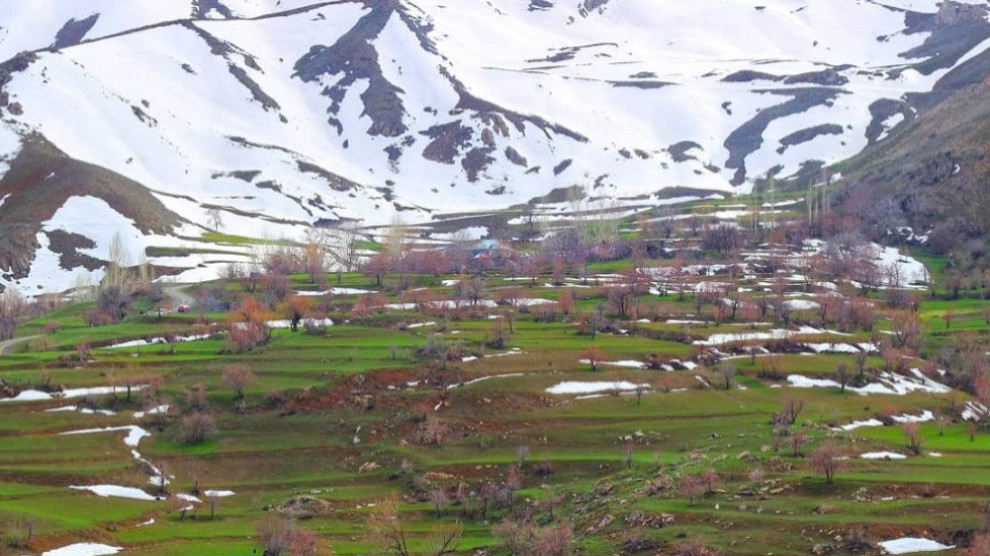 In springtime the nature of Kurdistan shows itself in all its glory. In Van province, it is mainly the Zîlan Valley in Erciş, the Bendimahî gorge with its waterfalls in Muradiye and the view of Sümbül mountain in the neighbouring province of Hakkari that take the breath away from observers with their beauty. The mountains, gorges and valleys covered with snow in winter are transformed into a sea of colours in spring with the thousands of flowering plants specific to the region.
Winter lasts long in Van and Hakkari, and every year the reawakening of nature is a miracle. Despite the wars and massacres that take place, the nature of Kurdistan is always a reason for hope.
RELATED NEWS: