Tents turned into flower gardens
People of Afrin living in camps in Shehba decorate the camps and tents with shrubs and flowers.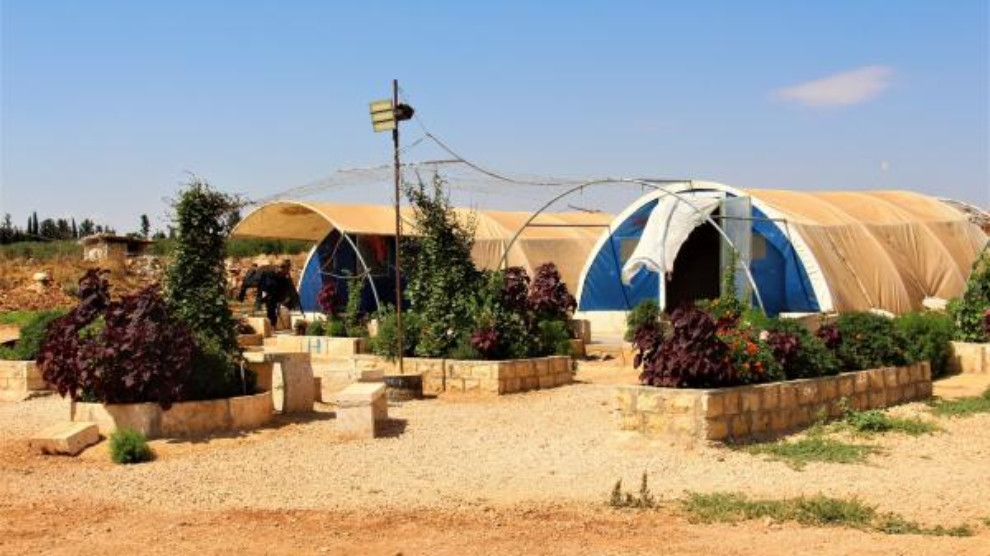 People of Afrin who have had to migrate to Shehba after the occupation by the Turkish state and their allied gangs have continued their resistance in camps ever since.
People of Afrin live in the Serdem, Afrin, Berxwedan, Veger and Shehba camps opened by the Autonomous Administration and in semi-demolished houses in Shehba, but they always take their love of nature with them, whenever they are.
The camp residents adorn their tents and the camp grounds with flowers and shrubs, turning the camps into veritable gardens.
Some have placed benches around the flowers, creating little parks.