SOHR warns against a looming disaster as level of Euphrates water decreases
Level of water decreases despite Turkish government's statements of re-pumping water to Syria.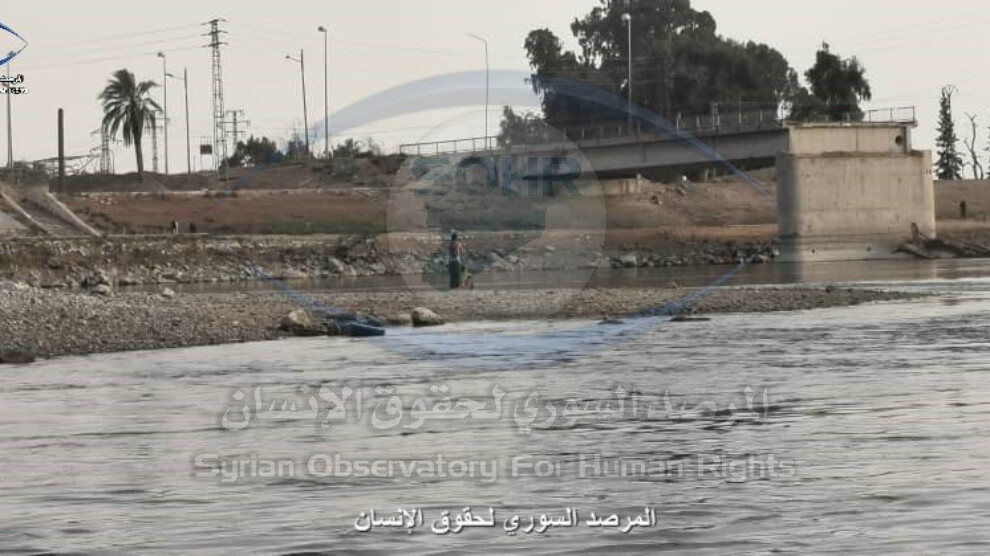 The Syrian Observatory for Human Rights (SOHR) reported new low level of Euphrates River water, despite the statements by Turkish government regarding the start of opening dams and releasing Syria's share of water.
"However, Turkey returned to close the dams, which resulted in alarming decrease of water lever in the river. Meanwhile, power generation turbines have stopped functioning, amid growing popular anger in the Syrian Jazeera region over Turkish seizure of Euphrates River water," the observatory said in a statement published on Sunday. 
On May 15, Turkish government continued to close its dams, retaining the water of Euphrates River, despite the repeated calls for the release of Syria's share of the water in the river.  The Syrian Observatory for Human Rights reported continuous decline in the level of the Euphrates river's water, along with the stopping of the irrigation and power generation turbines. The observatory stated that the continuous decrease in the water level at the Euphrates Dam led to the receding of water in the governorates of Raqqa and Deir ez-Zor, in addition to the parts that flow through the Iraqi territory.
"We, at the Syrian Observatory for Human Rights, warn against a looming disaster threatening lives and livelihood of more than three million Syrians, who depend on the river for drinking, electricity and irrigation," SOHR said.