Snow chaos and avalanche danger in Serhad region
In the Serhad region in northern Kurdistan, more than 3,500 residential areas are cut off from the outside world because of avalanche danger. Flights to Van are cancelled for the time being and educational institutions will be closed on Monday.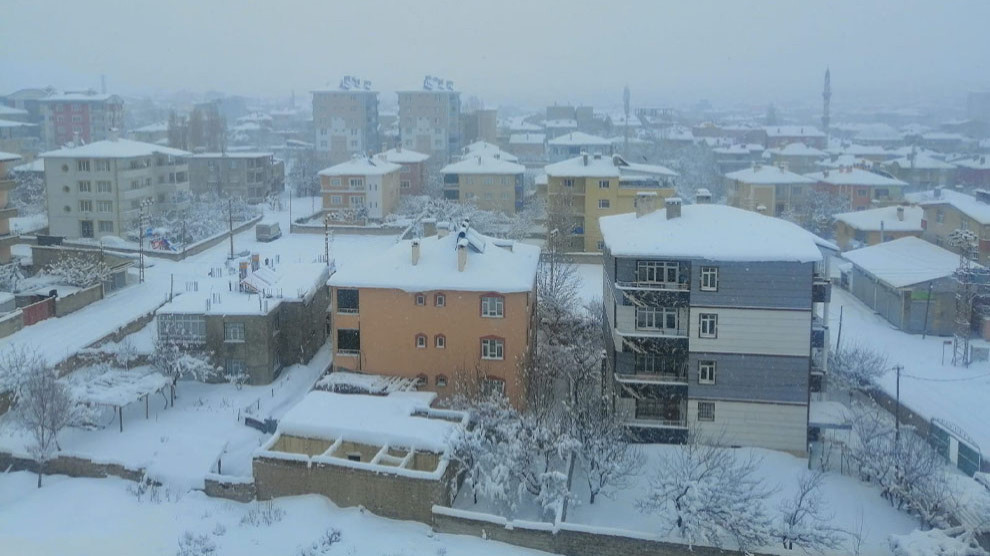 The Serhad region in northern Kurdistan is no longer accessible due to snowfall and high avalanche danger. 3,537 residential areas in the provinces of Van, Hakkari, Bitlis, Muş, Erzurum, Iğdır, Ağrı and Kars are completely cut off from the outside world, several traffic routes are closed. Due to the continuing snowfall, however, the situation is becoming even more acute. Weather experts have already predicted fresh snow for Monday.
According to the local authorities, hundreds of roads have already been buried by avalanches throughout the Serhad region. Roads in villages, hamlets and town centres are no longer passable in many places. Tens of thousands of people are therefore left to fend for themselves.
In Van the situation is particularly precarious. Flights to the provincial capital are cancelled until further notice. In addition, all primary and secondary schools and private educational institutions throughout the province will be closed on Monday.
41 dead in avalanche
In Bahçesaray district in Van province, a moving minibus and a construction machine were swept away by an avalanche on Tuesday, killing five people. During the rescue work, a second avalanche detached itself on Wednesday and hit part of the rescue team. A total of 41 people died and more than 80 were injured as a result.