Sing, play, paint or do something for Hasankeyf!
Today is Global Action Day for Hasankeyf. Organisers invited people to "sing, play, paint or do something for Hasankeyf".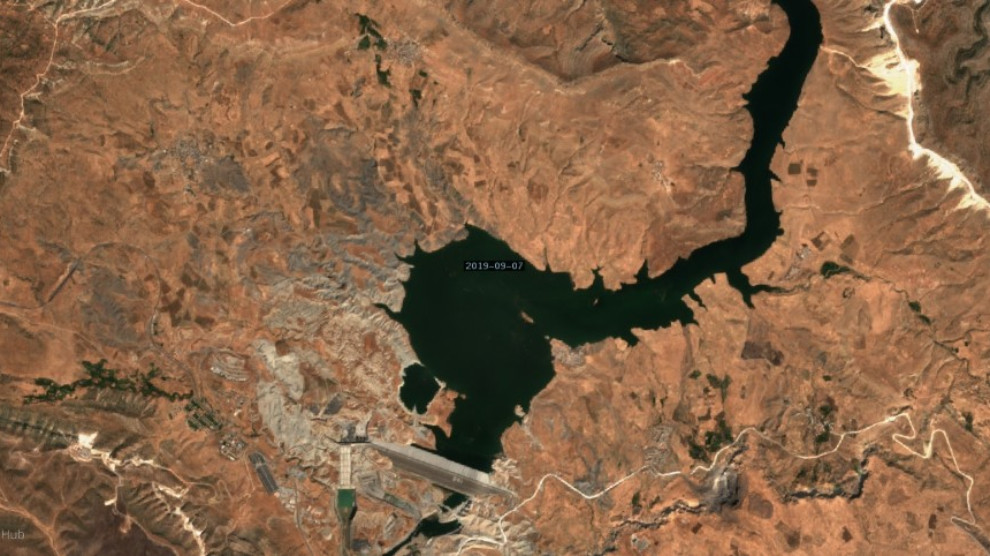 In the call for a new Global Action for Hasankeyf, the organisers of the Hasankeyf Coordination said: "Once more we say "It is not too late for Hasankeyf" and call on to stand with actions for Hasankeyf and the Tigris River which are threatened by the Ilisu Dam Project." 
The statement added: "It is urgent to act with all our energy and creativity for this outstanding heritage and value; the Turkish government has started to fill the Ilisu Dam reservoir and it declared to close Hasankeyf for the public on 8th October 2019."
Satellite images taken on 7 September show that the Ilisu Dam Reservoir is growing. It affects already one third of the planned Tigris River stretch to be flooded.
At least 20 villages have been flooded. If this continues the dam reservior will achieve soon Hasankeyf and will increase the ecological, social and cultural destruction.
The statement continued: "The 12,000 years old town Hasankeyf with its heritage from two dozen cultures as well as the sparely excavated 300 archaeological sites are under biggest threat.
Up to 100,000 people in the affected region would end up mainly in poverty if their livelihoods would be flooded. This would be also the annihilation of a deep memory in Upper Mesopotamia.
The adverse affects would be experienced also downstream where live the different people of Iraq (and a bit Rojava/Syria) and use the waters of the Tigris for thousands of years."
Activists around the world are invited to send photos and videos of their actions to: 
The organisers reccomend using these hashtags: #HasankeyfİçinGeçDeğil and #SaveHasankeyf.
Today at 8 pm (7 pm Central European Time) the organisers will be present in the social media in a strong way with new hashtags.