One Turkish soldier killed in Heftanin
A sniper from YJA Star shot a soldier of the Turkish occupation forces in the Heftanin region of guerrilla-held Medya Defense Zones.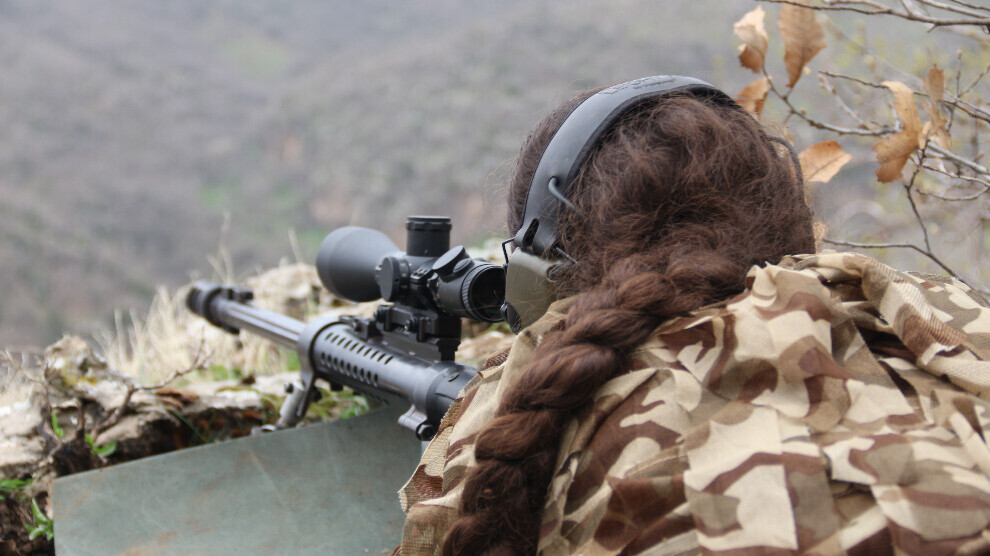 The Press Office of People's Defense Forces (HPG) released a statement announcing the details of an action carried out by guerrillas against the Turkish army in southern Kurdistan (northern Iraq).
According to the statement, guerrillas from the Free Women's Troops (YJA Star) targeted the Turkish occupation forces at Hill Kartal in the Bektorya area of Heftanîn at 1 p.m. on November 19.
During the action, which was carried out as part of the offensive "Time to Defend Free Women and Society Against Feminicide" initiated by KJK (Community of Women from Kurdistan), one soldier of the Turkish army was shot dead by a YJA Star sniper.