New waste dump to solve garbage problems in Hesekê
As in cities all over the world, one of the important problems faced by the Autonomous Administration of Northern and Eastern Syria is the garbage problem in the city centers.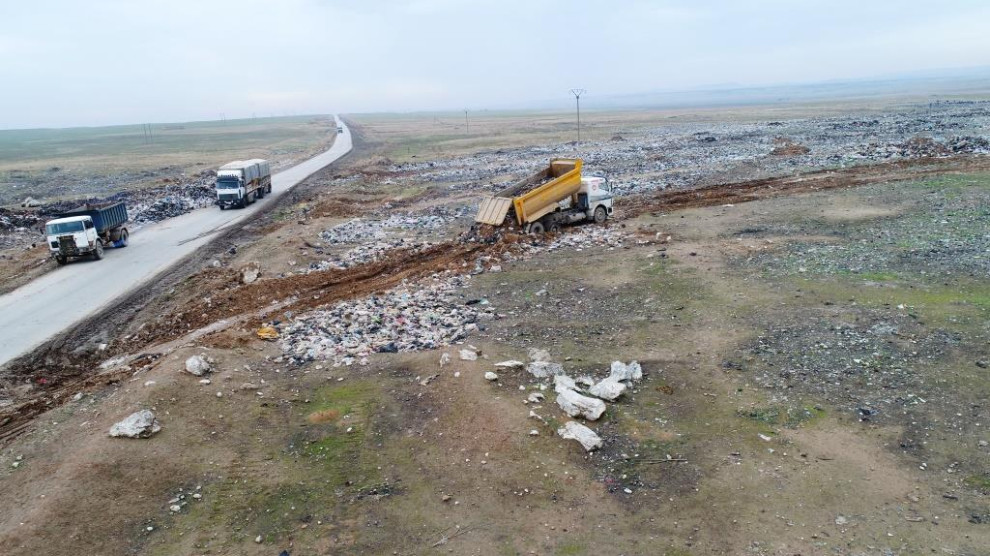 Hesekê Municipality Environment and Ecology Committee has created new waste dumps to solve the problem of waste. The committee has allocated 25 acres of land for disposal.
The area is located 3 km south of Hesekê. A road was built to allow ​​garbage vehicles to reach the area of disposal and now a wall is being built around the waste dump to isolate it from the living areas.
Speaking to ANHA about their projects, Hesekê Environment and Ecology Committee co-chair Robenda Ebdo said: "The aim of our projects is to protect ecology and disposing of waste. A 25 million Syrian Lira budget was allocated for our projects.
The projects will be carried out by expert workers. With the wall around the waste dump, we will prevent wastes from being released into the nature. Our work continues. So far we have solved the problem of garbage by 50 percent."