Mesopotamian Ecology Movement vows to fight the plunder and exploitation of nature
The living spaces of the Kurdish people are in jeopardy, said the Mesopotamian Ecology Movement, insisting that "our struggle will continue until the plunder and exploitation is over."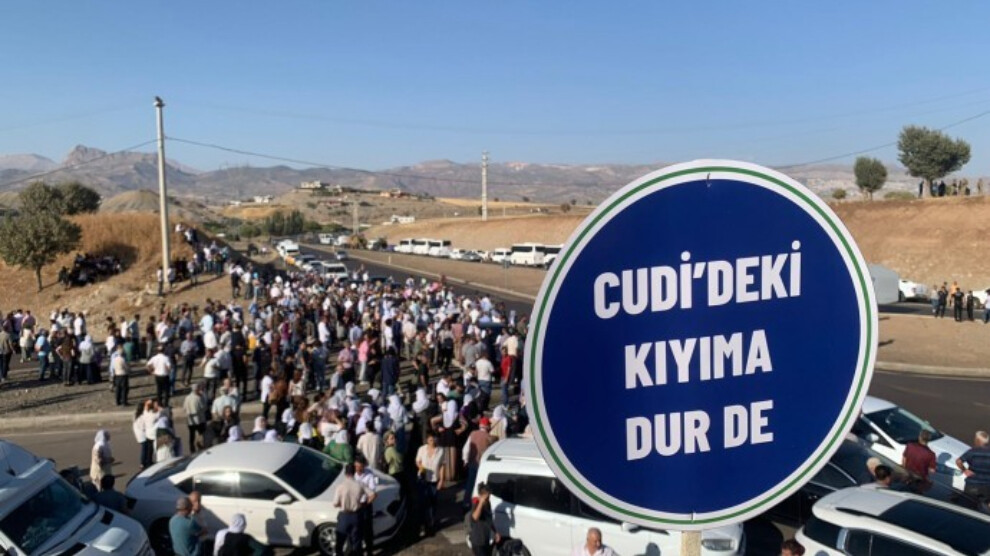 The Mesopotamian Ecology Movement released a written statement concerning the march to Mount Cudi in Şırnak staged on September 17 under the motto 'We are marching against the destruction caused by war and the plunder of nature'.
"Our struggle will continue until the plunder and exploitation in Turkey and Kurdistan is over. The fascist system which exploits, depopulates and destroys Kurdistan and its nature in every sense is destroying the ecosystem irreversibly by cutting down trees in Şırnak province and in different parts of Kurdistan under the pretext of security for the last two years," said the statement by the Mesopotamian Ecology Movement, which further included the following:
"Social reactions and a legal struggle have been introduced against the ongoing systematic tree cutting in Şırnak, ongoing for the last two years. The felled trees are transported through our cities to other provinces each day. The massive tree cutting by the state and village guards should not only be seen as environmental destruction. This destruction is rather an ecocide seeking for the displacement of the Kurdish people and destruction of their living quarters and nature.
Gripped by fear following the call for a march and a press briefing scheduled on September 17, the system introduced bans and restrictions in response to the developing public backlash. Yet, despite all the restrictions, we rallied together in Cizre on September 17.
Defying all the bans and restrictions, we came together with all social segments from all over Turkey and Kurdistan. We showed solidarity with our smile, faith and strength. As the sun shined in the sky, we expressed our demand for peace against war, making it clear that we would defend every single tree. While mothers who do not speak Turkish chanted slogans in Turkish, our comrades from Turkey accompanied the lament of mothers. On that day, we were one and united. We will only succeed if we unite.
We would like to thank all the institutions and associations that responded to our call and were there with us that day, as well as those who could not come but released declarations of support."