Last day to say No to Canal Istanbul
Today is the last day to file objections to the Environmental Impact Assessment (EIA) report of Canal Istanbul project.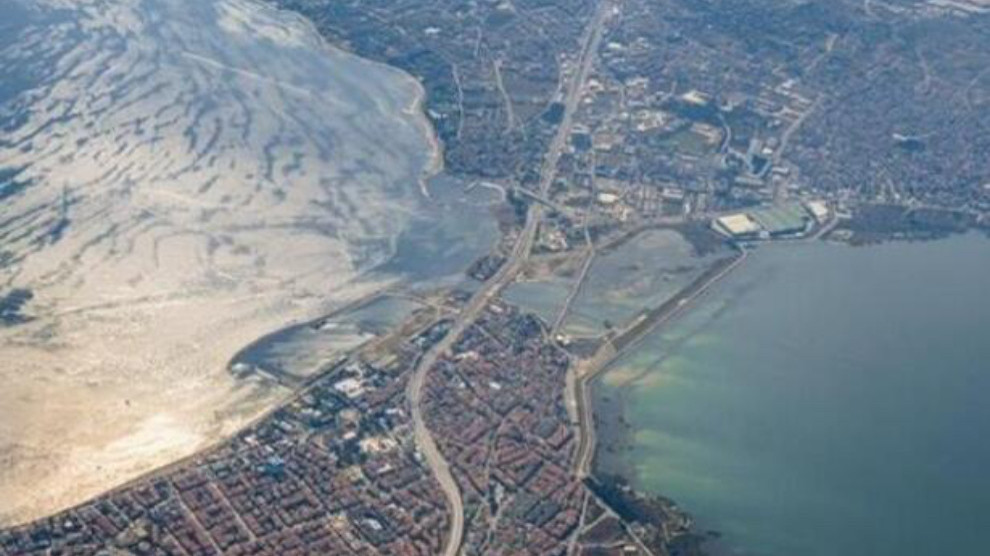 On 23 December citizens across the country, but especially citizens in Istanbul, have queued up in front of Provincial Directorates of Environment and Urbanization affiliated to the Ministry of Environment and Urbanization to file their objection to the project so much wanted by President Recep Tayyip Erdogan.
The 45-kilometer canal would annihilate water resources for Istanbul's 16 million residents, ruin the province's nature beyond repair and make it unlivable.
Murat Çepni, HDP Ecology deputy co-spokesperson said: "The HDP thinks that this project is an ecological, economic and political destruction project. There are many risks as scientists have pointed out. This is an earthquake area. In addition, the mixing of salt and fresh water will have negative effects on life."
The confederation of public workers KESK said: "Canal Istanbul has features that will disrupt and change the eco system. This project should be completely abandoned, and the treasury resources from our taxes should be used for public health, education, nature protection and public services."
The project would require the destruction of two major artificial lakes that provide Istanbul's drinking water, as well as major aquifers that are a strategic source of fresh water in the event of war or natural disasters.
The Bosporus is currently one of the most crowded waterways in the world. Thousands of oil tankers make up part of the 53,000 civilian and military vessels that transited through the Bosporus in 2017, compared to around 12,000 ships that transited the Panama Canal, and 17,000 the Suez Canal.