Greece fights to extinguish fire near Athens
At least 6 people were injured, 5 settlements were evacuated and many houses burned due to forest fires 30 kilometres north of Athens, the capital of Greece.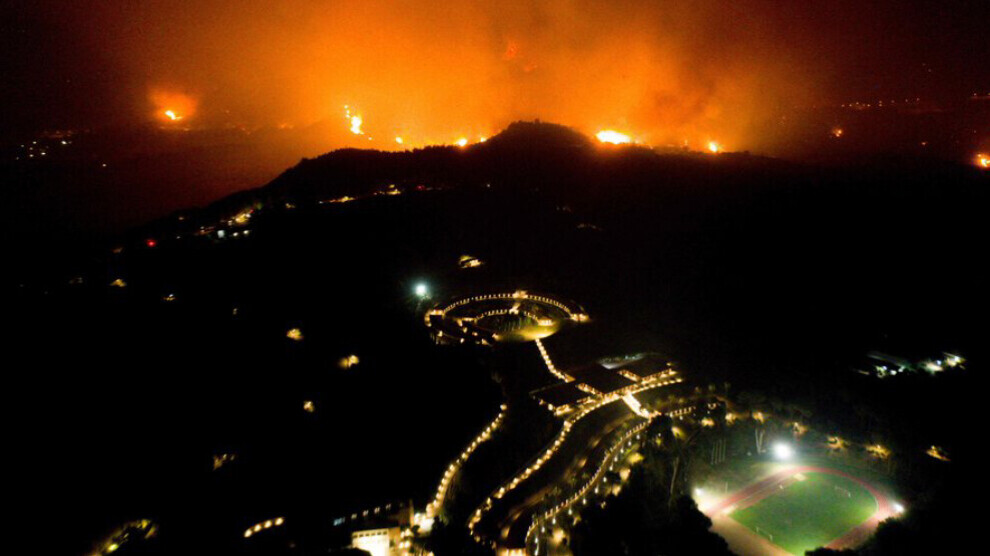 Firefighters fought a raging fire throughout the night. The inhabitants of the capital Athens woke up today with a sharp smell and smoke.
The fire, which raged again on Thursday afternoon at the foot of Mount Parnes, has burned more than 1,200 hectares since Tuesday.
The fire reached villages about 30 kilometres north of the capital. At least 6 people were injured in the fire, 5 villages were evacuated and many houses burned.
Dozens of fires broke out in recent days under extreme heat across the country.
"Our country is facing an extremely critical situation," Prime Minister Kyriakos Mitsotakis said on Thursday evening.
"We are facing unprecedented conditions as the heatwave that lasted for several days turned the whole country into a powder keg," Mitsotakis added.
The highway connecting Athens to the north of the country and the national road were cut as a precaution.
At least 450 Greek firefighters are dealing with the fire which is also being extinguished from the air. On Thursday evening, 82 firefighters from France reached Athens to help.
According to the Greek Civil Defense statement, France will send two firefighting aircraft and Switzerland three helicopters. Cyprus and Sweden had already sent intervention vehicles. Israel is also expected to send a civilian aircraft, 15 firefighters and large quantities of flame retardants.