Forest fire started by Turkish troops in Dicle still not extinguished
The forest fire in Dicle, which was started by Turkish troops during a ground operation launched 10 days ago, still continues.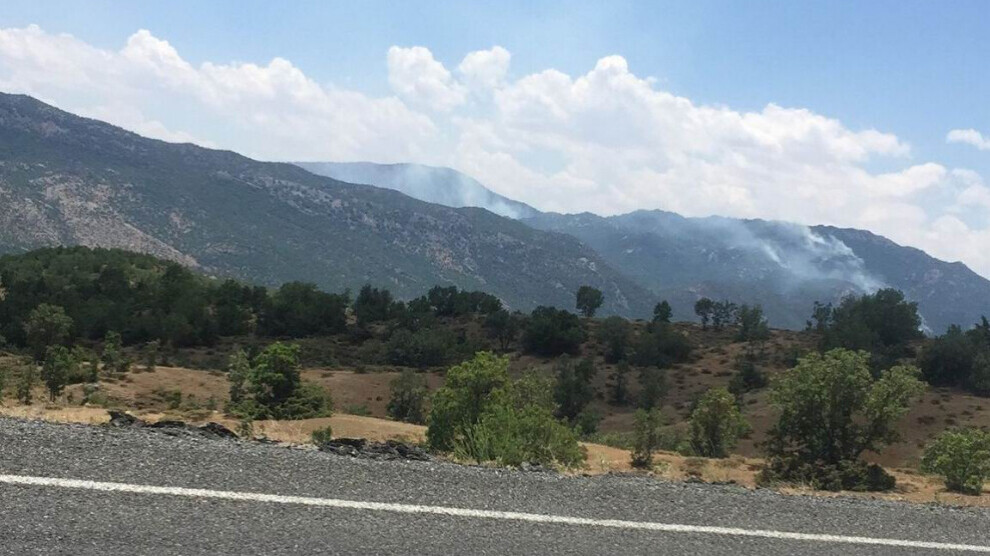 During a military operation launched by the Turkish army in the countryside of Kurşunlu (Pirejman) neighbourhood in Dicle district of Amed (Diyarbakır) 10 days ago, the forests on foothills of Görese (Gorse) mountain were set on fire. According to the local sources, the fire grew violent yesterday evening and partly went out on its own earlier in the morning.
While the sporadic fire continues, a large-scale forest field burned to ashes due to the inaction of the authorities.
On the other side, the flames that spread to Bahçekapı and Çevrecik villages in Arıcak district of Elazığ continue to rage.