Forest fire provoked by the Turkish soldiers in Hozat continues
After the military operation launched in the countryside of Hozat, the fire of the forest provoked by the Turkish soldiers has not been extinguished for 5 days, while the Tunceli Governorship denied the nature massacre instead of putting out the fire.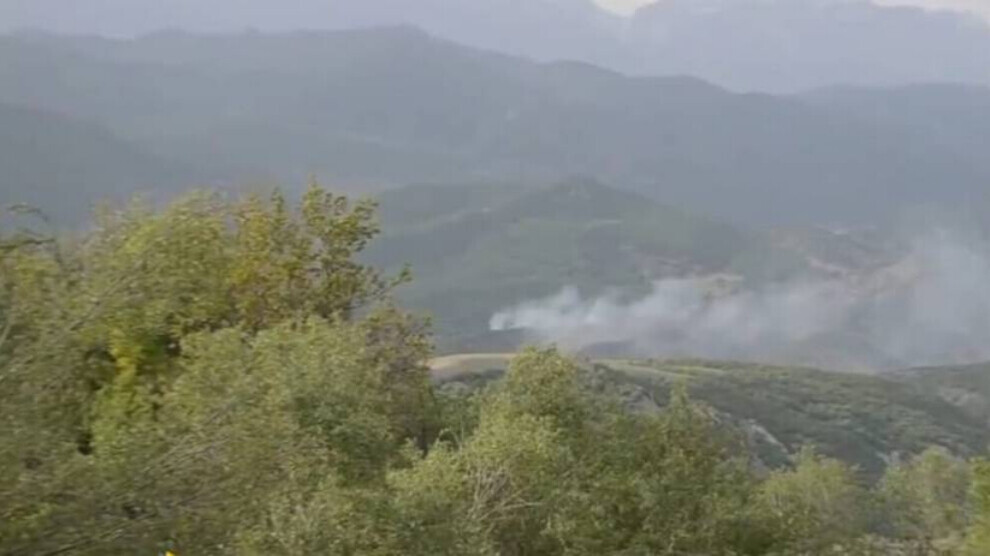 The forest area was set on fire by Turkish soldiers after the military operation launched on 9 May in Amutka, Hozat, province of Dersim. The army did not intervene to extinguish the fire, prompting the reactions of the people.
Responding to the reactions, the General Directorate of Forestry claimed that "the news is unfounded". Although the Tunceli Governorship stated that there was no fire again in its statement on Thursday, the forest fire started 5 days ago and continues.
Journalists who went to the region where the forest fire occurred said in posts on social media that the forest fire was continuing. Journalist Yaşar Sezgin, who lives in the region, said: "We are in Amutka right now. The forest fire still continues. Many civil society and environmental organizations appealed for the fire to be extinguished. They posted the image of the place. The fire has been going on for 5 days."