Floods in Van: Villagers want to be declared a disaster area
Hundreds of acres of agricultural land have been submerged in the floods hitting Van's provinces. The AKP government has yet to take any steps to relieve the citizens.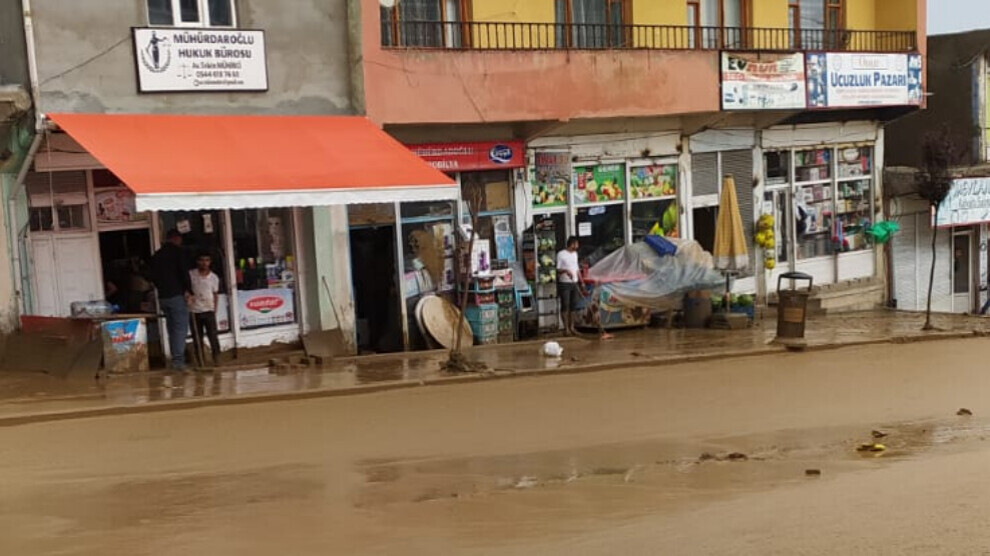 Turkish President Recep Tayyip Erdogan, who declared his hometown Rize as a disaster area following the flood that occurred two weeks ago, did not declare Van a disaster area despite the earthquakes and floods that have been experienced in Van and its provinces for years. Despite the great earthquake in Van in 2011, the Başkale earthquake in 2020, and the flood disaster in the last 20 days, the AKP applies double standards and implements a policy of punishment for these provinces with 80 to 90 percent of the HDP votes.
Threats from the AKP
After the earthquake that took place in Başkale on 12 February 2020, AKP Van MP, Abdulhalat Arvas, went to the villages to carry out investigations, threatened the earthquake survivors by demanding that they be declared a disaster area, saying, 'If you continue like this, you can go and let the mountains take care of you.' The fact that the province of Başkale was left to its own fate after the earthquake experienced a few days ago reminded of this speech made by Aras.
Villagers try to defend themselves
400 houses and hundreds of acres of agricultural land in the villages of Başkale, Özalp, Erciş, Çaldıran and Gürpınar have been flooded because of the heavy rainfall of the last 20 days in Van. Nearly a thousand animals perished in the flood. It is feared that the flood will continue. Villagers are currently trying to protect themselves from flooding by their own means.
We want to be declared a disaster zone
The villagers of Esenyamaç in Başkale described their experiences.
Levent Şimşek: Even a retaining wall has not been built for years to protect us from floods. My house was destroyed. We applied many times but we did not get any answers. We can't sleep at night anymore. We are in a very disadvantaged situation. Nobody cares about us. 8 of our houses were flooded. We want the government to declare this place a disaster area.
'There could be loss of life'
Kenan Şimşek: The state has not visited us for 20 days. Our animals died today, but tomorrow we may die from the flood. Where is the Governor, where is the state? I am afraid of loss of life. Our houses have been under water since Eid-al-Adha.
Salih Yıldız Şükrü: Our houses and animals do not have insurance. After what has happened, they will come and explore and say, 'You are not insured'. We are devastated.
Daştan Şimşek: All our agricultural lands were flooded. We do not have insurance. We have been in this situation since Eid-al-Adha. Our 300 sheep perished. Our people need help. Agriculture and livestock in particular suffered greatly. After the earthquake, many of our people had to migrate from here, because they didn't even have a home to live in anymore.