First snowfall in Derik in four years
The north-east Syrian city of Dêrik has been hit by an unusual cold spell. After heavy snowfall, chaotic conditions arose. There has not been snow in the region since 2016.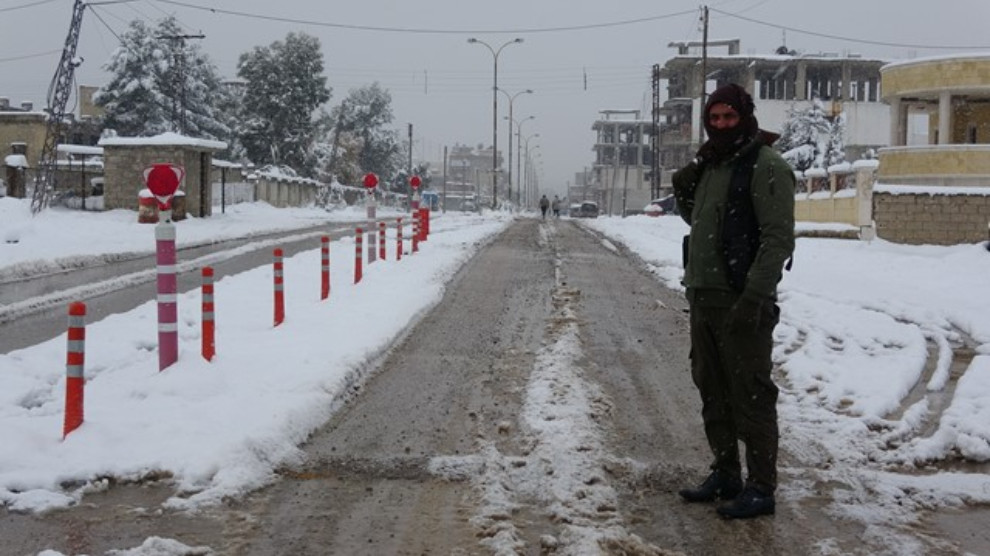 The whole of Dêrik (al-Malikiya) and the surrounding area of the city in the north-east of Syria has been hit by an unusual cold spell. The heavy snowfall gave rise to chaotic conditions in the city in the Qamishlo Canton on Monday. There were considerable obstructions in road traffic. Internal security (Asayîş) and winter road clearance services were deployed to clear the traffic routes. Many shops remained closed. School lessons are cancelled for two days for the time being.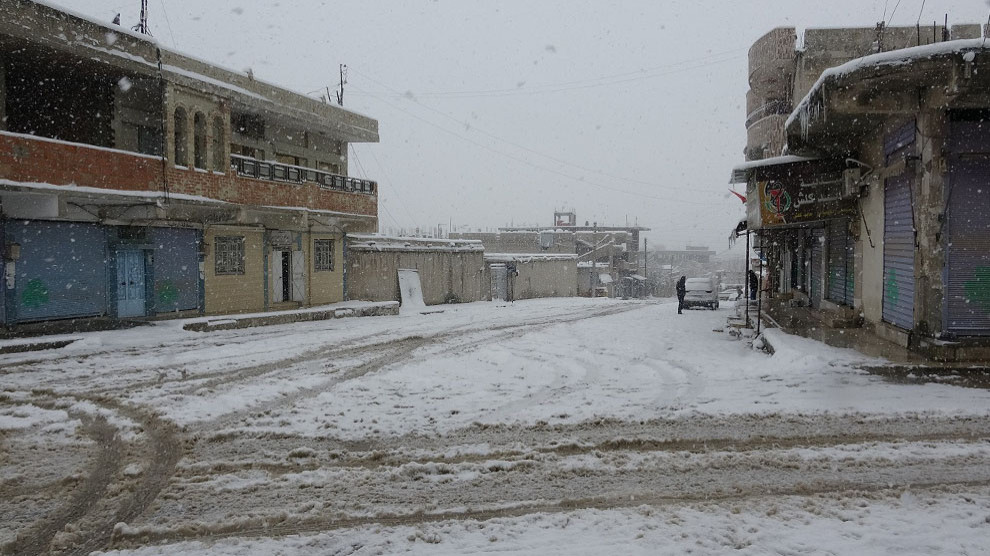 There has not been any snowfall in Dêrik since 2016. Meanwhile the white masses are partly 55 cm high. In the night from Monday a small storm also swept through the city. In some neighborhoods the power went out for several hours.
According to Fermez Hemo, the co-mayor of the self-governing city, several access roads are completely snowed in. "Many residential areas are therefore cut off from the outside world. "Our rescue teams have been working nonstop to clear the streets since early this morning."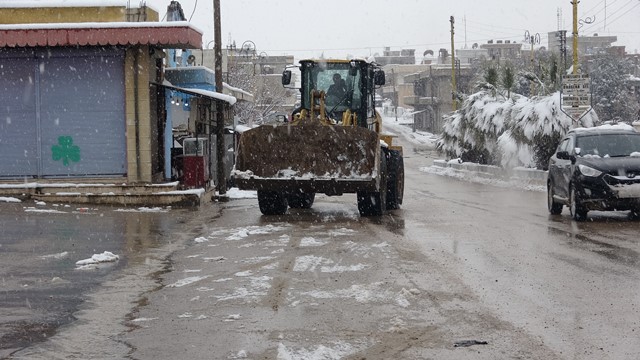 The municipality called on the inhabitants of Dêrik not to use cars if possible. The civil defence is also on duty to help the people.
The nearby Sêmalka border crossing between the self-governing territories of North and East Syria and the Southern Kurdistan Autonomous Region (Northern Iraq) also remains temporarily closed due to snowfall.