Fires in Mount Cudi and Xurs
Residents of villages in the region of Mount Cudi and Xurs said Turkish soldiers set the forest on fire. The people worked for hours to extinguish the fire.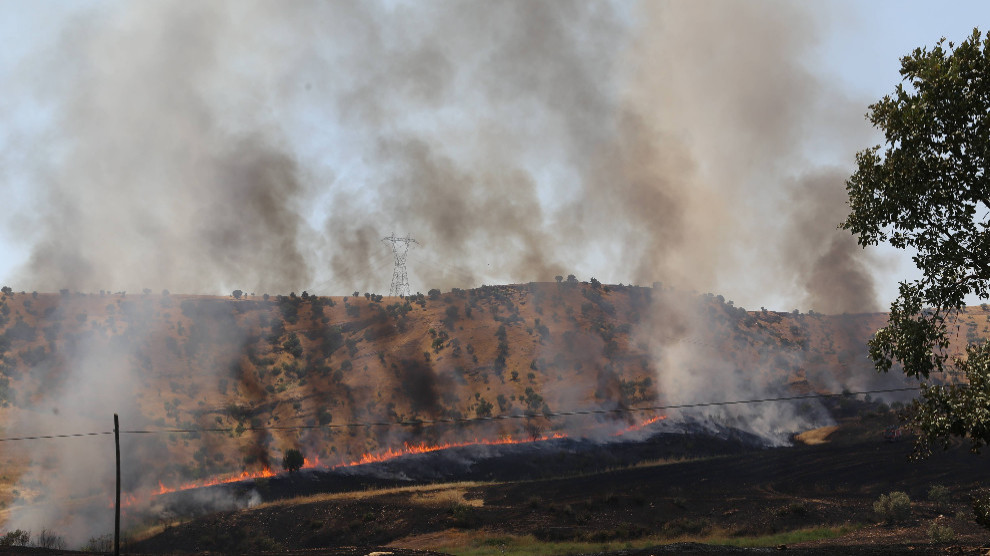 Fires broke out in the countryside of Mount Cudi around the town of Görümlü (Bêspin, in the province of Silopi).
A huge number of trees, said the villagers, were reduced to ashes in little time. People immediately tried to extinguish the fire waiting for the firefighters from Silopi to arrive to the area.
A delegation of HDP people also reached the area affected by the fire. 
A fire broke out in the rural Çiyayê Mazî area in theregion of Xurs (Kızıltepe - Mardin). Hundreds of acres of fire in the area between the neighboorhoods of Uluköy (Îzer) and Damlalı (Dokanê) were quickly turned into ashes.
Here too, villagers were the first to try and extinguish the fire.
Villagers: The soldiers started the fire
Speaking about the cause of the fire the villagers said that the military operation carried out by the gendarmerie special operations teams in the early hours of Wednesday morning is responsible for the fire.
Villagers confirmed that the region has been surveilled by unmanned aerial vehicles for months.