Fire started by the Turkish army in Bagok spreads
The fire started by the Turkish army on Mount Bagok has spread to the mountainside on Midyat-İdil road.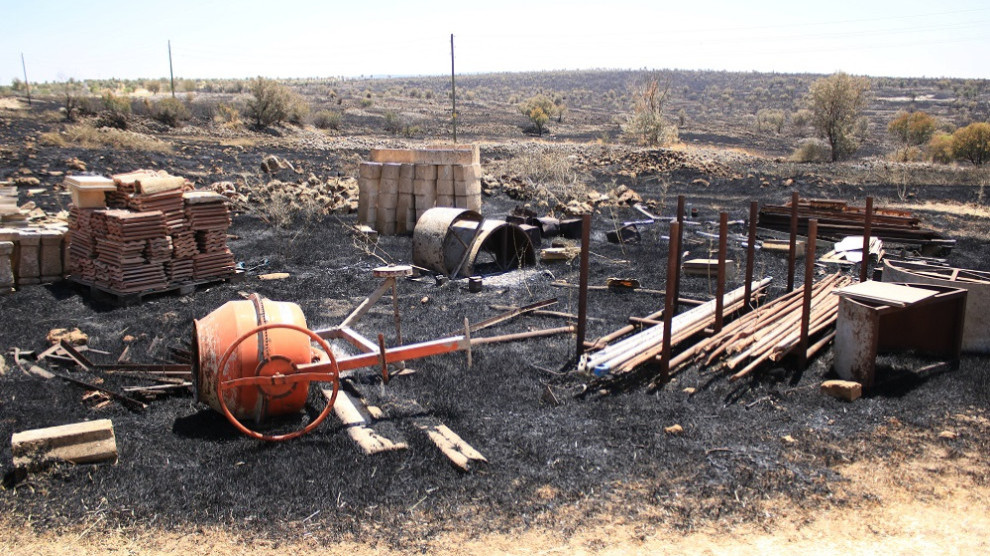 Following clashes with the Kurdish guerrilla forces in the region, Turkish military forces started another devastating fire on Mount Bagok in the town of Nusaybin in Mardin province on August 2. The fire has reportedly spread to the mountainside on the road between Midyat and İdil districts and the flames are not intervened by the concerned authorities.
FIELDS BURNED TO ASHES
On the other hand, the fire that erupted in the Syriac villages of Elbeğendi (Kafro), Üçköy (Arkah), Dibek (Badibe) and Güzelsu (Hebab) could finally be extinguished thanks to the intervention of the local people and fire squads of Mardin Metropolitan Municipality. Many cultivated agricultural areas, vineyards and fruit trees have burned to ashes in the fire.
INSPECTION AT THE SCENE
In the meantime, Peoples' Democratic Party (HDP) Mardin MP Tuma Çelik, Syriac Associations Federation (SÜDEF) Chairperson Evgil Türker and European Syriacs Union (ESU) member David Vergili have made inspections at the scenes of the fires.
RELATED NEWS: