Euphrates River dwindles away due to Turkey's policies
Due to the fascist policies pursued by the occupant Turkish state, the water of the Euphrates River in Northern and Eastern Syria is decreasing.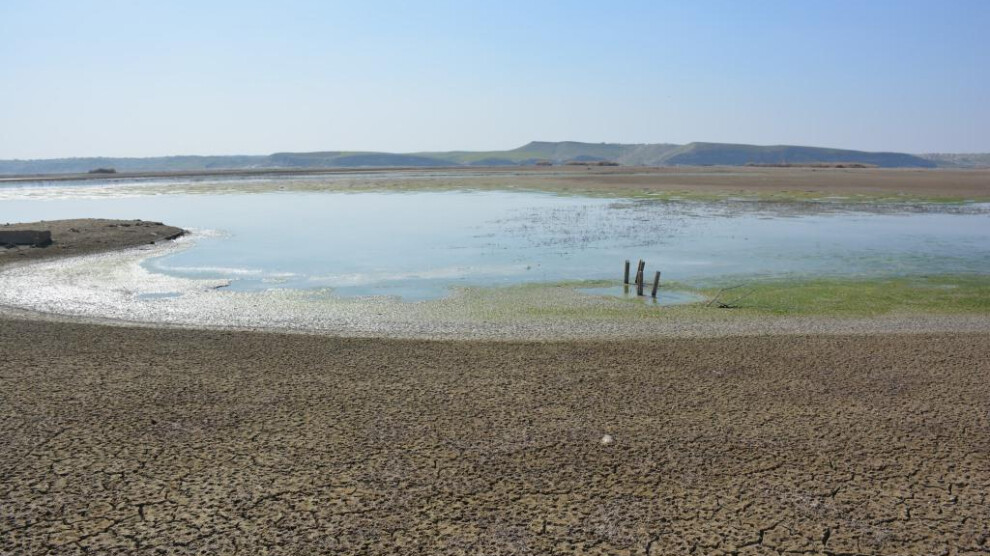 The occupant Turkish state has been reducing the water level of the Euphrates River for a while. If the river further continues to dry up, it will pose a threat to the environment and humanity. According to the Tishrin Dam administration, the water level of the dam fell from 500 cubic meters to less than 200 cubic meters.
Previously, interested parties in Tishrin Dam had warned that if the occupant Turkish army continued to reduce the water levels, the water level of the dam would decrease by about 10 cm per day.
Experts say that the water level in Tishrin Dam fell by 4 meters as the Turkish state lowered the water level at the end of January. ANHA documented the latest situation of the Euphrates River, which dries up due to water shortage.
Ruins in some flooded areas, such as the villages of al-Boraz and Qamlaq, have also begun to appear as the water level has dropped.