Destruction of nature continues in occupied Afrin
Trees have been cut down in the countryside of Afrin's Mabata district for the past 15 days.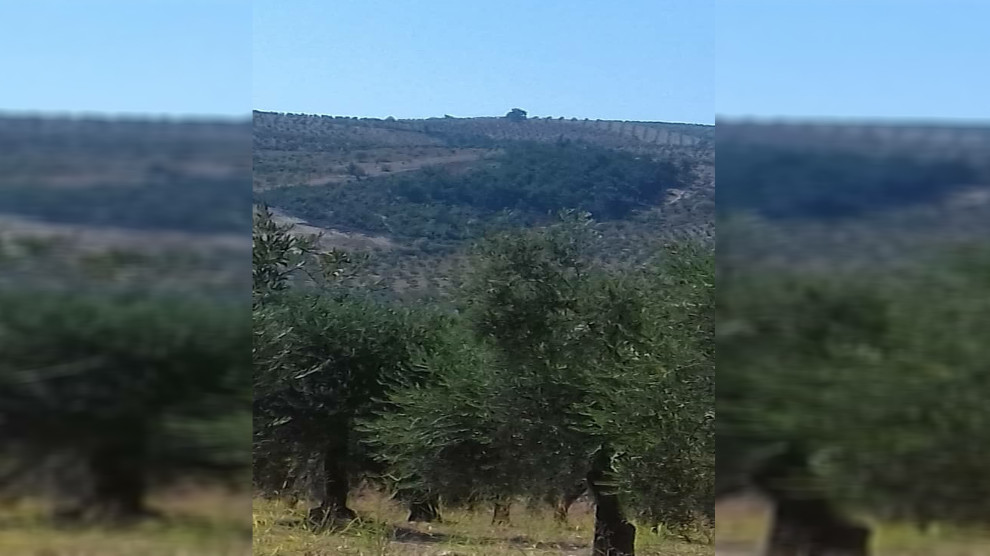 The Turkish military and allied jihadist terrorists that occupied Afrin on 18 March 2018 continue targeting the local population in acts of crime against humanity such as pillaging, theft, abduction, torture, rape and massacre.
Furthermore, the occupation forces have been destroying the nature and habitat in Afrin, setting fire to vast lands and fields and cutting down numerous trees.
According to Hawar News Agency (ANHA), Turkish-backed mercenaries have this time cut down dozens of trees on Mount Xelo, in the village of Xezyana in Afrin's Mabata district.
The mercenaries, from the Ahfad Rasul 112nd Brigade led by Abu Hasan, have reportedly opened fire on civilians who approached the area.
Citing local sources, ANHA said that the mercenaries sold the trees they cut down massively as firewood.
Two days ago, Turkish-backed terrorists set fire to more than 200 olive trees in the Metina village in Shera district.
RELATED NEWS: