Decades-long fight against quarry in Van
The people of Özyurt in Van province continue to fight back against the company operating a marble quarry in their village. "It's not about money for us, but about the environment and our health," says farmer Mehmet Yücel.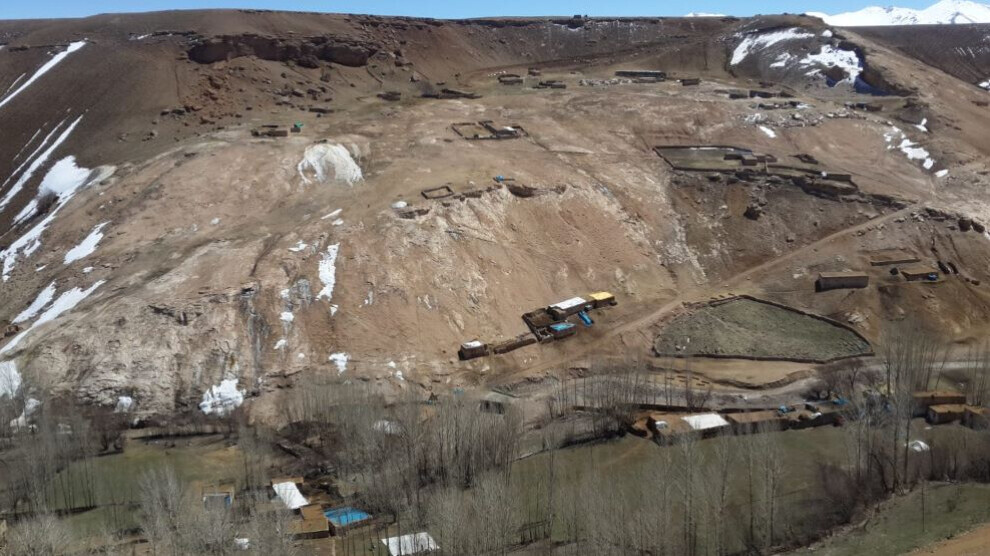 In the village of Özyurt in Van province, the villagers are fighting against a marble quarry. In the middle of the week, tensions had arisen between villagers and the military forces that had moved in, as soldiers used firearms and temporarily arrested four people in the village, eighty kilometers from the Gürpınar district.
The history of the quarry began back in 2003, and due to the resistance of local residents, the DIMER company stopped quarrying marble in 2008. For twelve years there was peace in the quarry, until last year it was signed over to the company SAFBAZ.
"It's not about money, it's about the environment"
Mehmet Yücel is one of the villagers. He says that the people in the village are insulted and oppressed by the mine operator because they oppose the marble mining. "We have farm animals on the site, right now there are 5000 animals out there. We don't want money, we just think about our right to live. It's not about money, it's about the environment and health," the farmer tells about the claim that the villagers are only protesting to get financial compensation. "This is a lie that we reject. Clashes have taken place, children have fallen down. However, there were only minor injuries, no one was hurt by gunfire. There have been detentions, stables have been knocked down. The people are in a bad situation, forty families are affected, that is 300 people. We don't want a quarry in our village."
"My children were in the stable"
Villager Iskan Dilek tells that people have been resisting marble mining since 2008. He says the operating company has torn down stables and is making it impossible to keep animals: "We resisted and we were attacked. There were children, animals and food in the stables. The children had gone there to feed the animals. At first, the company would not even allow us to go and get our children. I said to the people, my children are in there, I want to get them, then the stable including the animals should be yours. Then I was allowed to get the children. We are against the quarry and will continue to fight against it."