Cleaning campaign in Shehba: A clean environment for healthy life
The exiled community of Afrin has initiated a cleaning campaign in Fafin, a district in the northern Syrian canton of Shehba. Under the motto "A clean environment for a healthy life", numerous people are taking part in the campaign.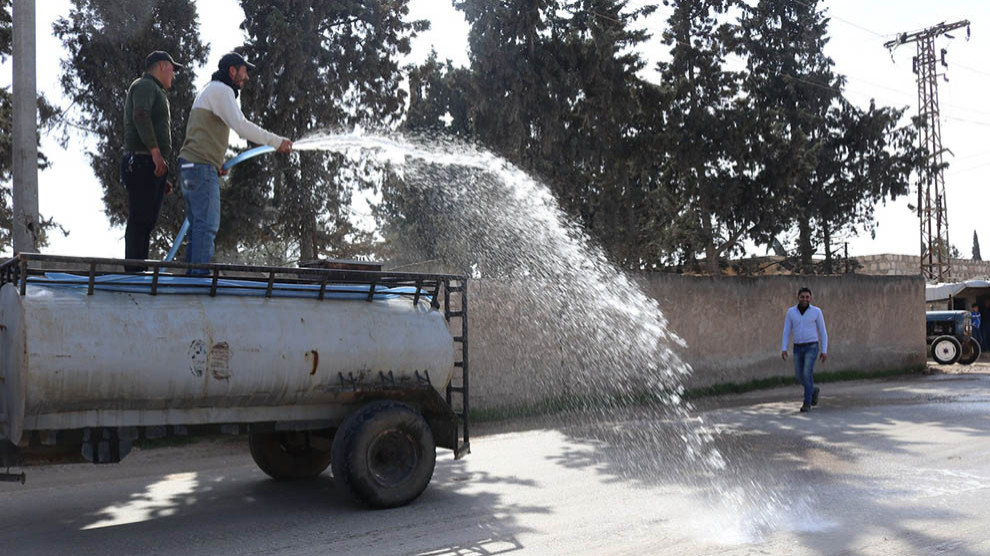 A cleaning campaign was launched on Tuesday in the North Syrian district of Fafin in the canton of Shehba. The participatory campaign was initiated by the People's Municipality of Afrin. Thousands of displaced people from the Turkish-occupied canton have been living in Shehba since the invasion of their home in March 2018. Under the most difficult conditions in a desert-like land, they maintain their alternative social organization based on the three basic principles; women's liberation, ecology and radical democracy.
The motto of the cleaning campaign is "A clean environment for a healthy life". In addition to units from the People's Municipality of Afrin and members of Fafin district council, all members of the surrounding communes and numerous citizens are taking part in the campaign.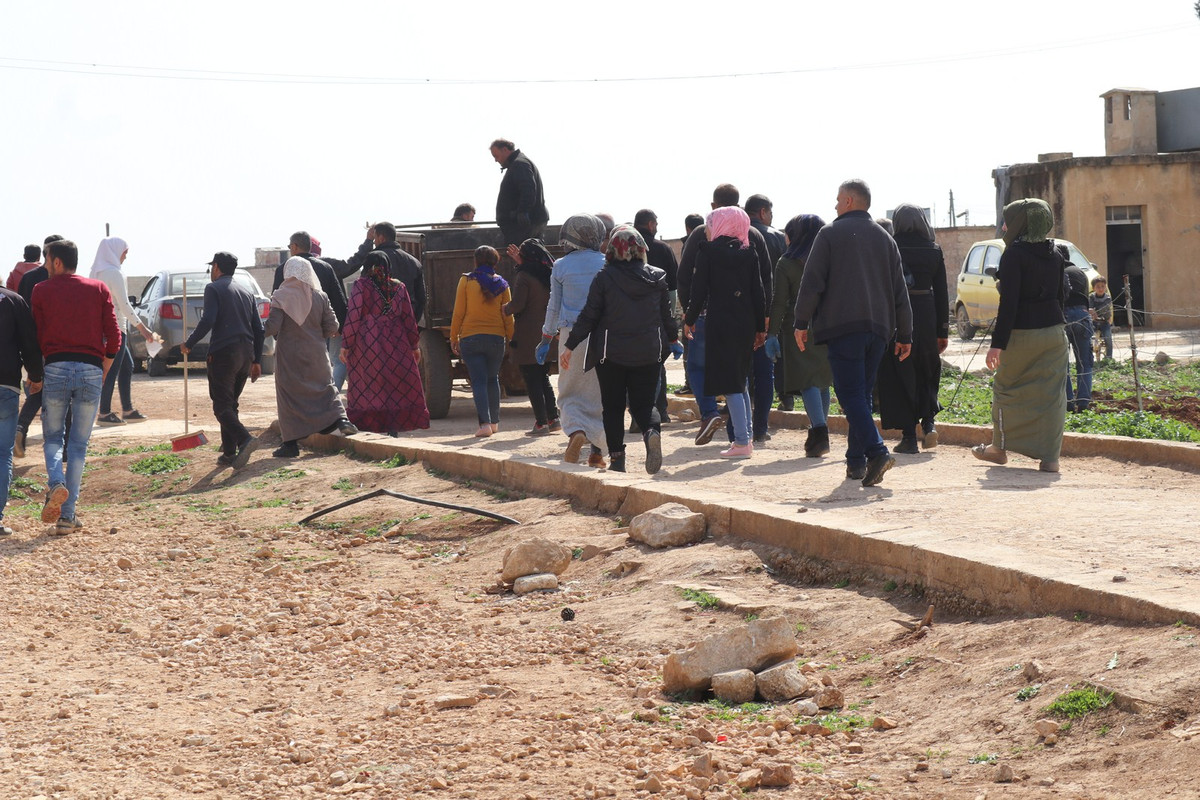 The aim is not only to improve the cleanliness of the townscape, explained a participating activist; "Of course, clean residential areas, swept streets and sidewalks without rubbish, as well as a well-kept green area are an important part of the quality of life for us. Because these factors are important for our well-being. But our main concern is to create an awareness of how to protect our living spaces against pollution in the long term and to defend our environment. Nature does not belong to us, we are only a part of it. But its destruction ultimately always affects us humans as well. And without a healthy environment we cannot exist in the long run."
The campaign is set to be extended to all regions in Shehba. A similar campaign had already taken place last fall.