Canada: First Nations block train traffic
For about three and a half weeks, members of the First Nations have been blocking train traffic near Belleville-Ontario, among other places. They are protesting against a pipeline project through the Wet'suwet'en area.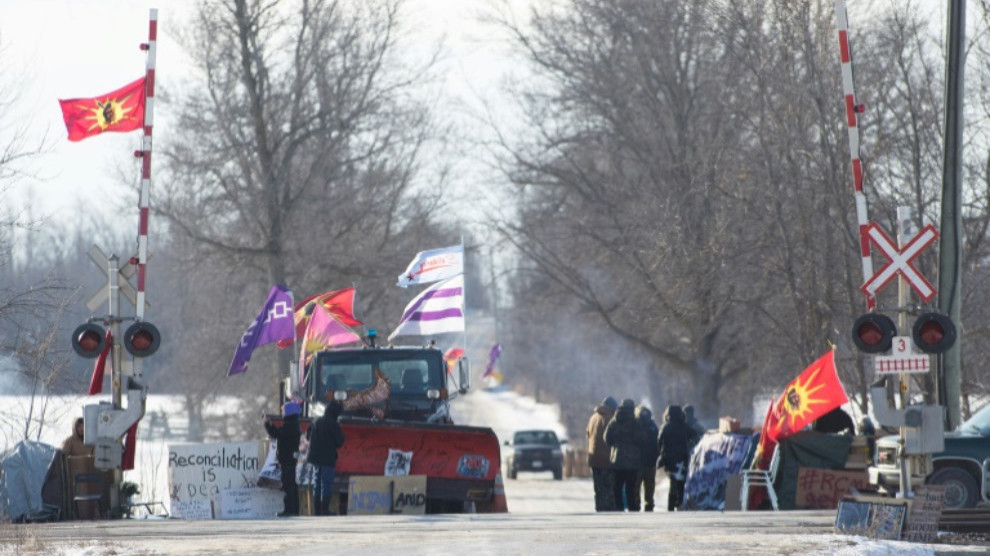 At many points in the rail network in British Columbia, the rails have been blocked by barricades for three and a half weeks. With this action First Nations members and solidarity activists are protesting against a gas pipeline project through the Wet'suwet'en area in British Columbia.
At the weekend, Canadian Prime Minister Justin Trudeau had demanded an immediate end to the blockades. The protest is led by the First Nation of the Wet'suwet'en. Representatives of the First Nations demanded an immediate resumption of dialogue and the withdrawal of the federal police from their country. In addition, they called for the pipeline project of Coastal GasLink to be abandoned immediately.
In an interview, Marc Garneau, the Minister of Communications, agreed to the withdrawal of the Federal Police and the resumption of negotiations, but in return demanded that the barricades be dismantled as part of the dialogue process. He warned of the economic consequences of the blockade. Among other things, the activists are blocking strategically important routes for freight trains between the east and west of the country.