Agricultural land in Iraq becomes desert
A lack of water and rising temperatures are causing 100,000 hectares of agricultural land in Iraq to dry out every year. Agriculture depends primarily on the Euphrates and Tigris rivers.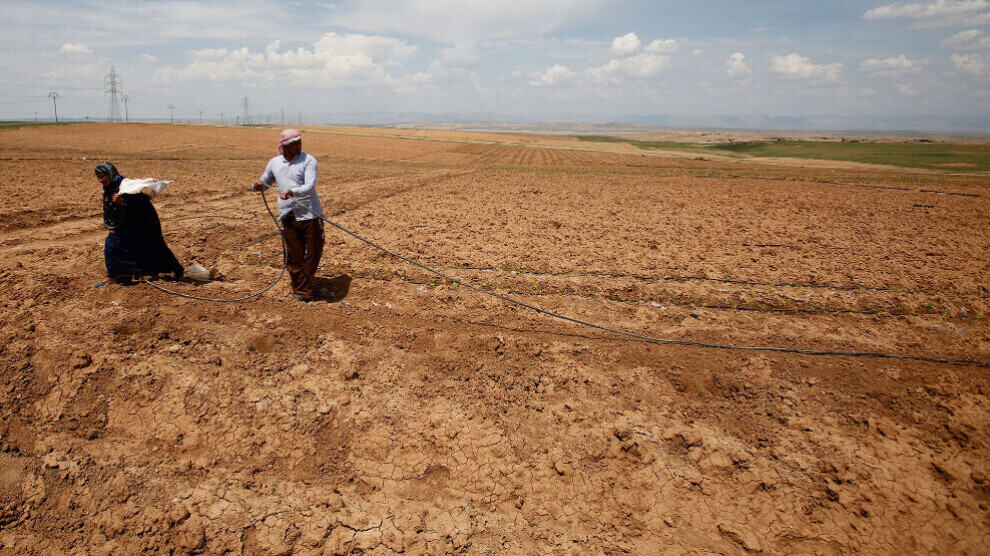 According to the Iraqi Parliamentary Committee on Agriculture, Water and Marshes, water shortages and heat threaten large parts of the country. In Iraq, 32 million hectares of land are used for agriculture, and 100,000 hectares dry up and become unusable each year.
Committee member Ali al-Budairi explained THAT drought and rising temperatures are a serious threat to agriculture. Green areas in the country are increasingly becoming desert areas, the parliamentarian warned and noted that the water shortage will be further debated in the coming days. In Iraq, he said, agriculture continues to rely on traditional methods that are far from economical use of water resources. Currently, work is being done to build new dams to have water reserves in case of drought.
Agriculture in Iraq depends primarily on the water of the Euphrates and Tigris rivers. The inflow is regulated by Turkey and used as an instrument of war, especially in northern Syria. In Iraq, in addition to the blockade by Turkey, the lack of precipitation is considered the main reason for the threatening drying up of the soil.