Kurdish rapper refuses to do his military service
"I do not want to support the war policy of the rulers who promote militarism in order to maintain their existence," said Kurdish rapper Gewr from Siirt refusing to join the military service.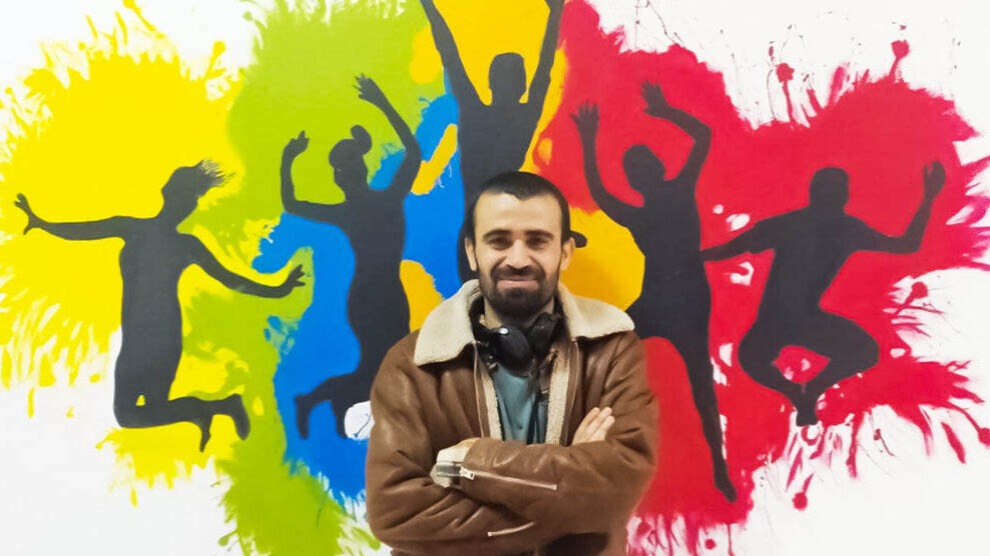 Kurdish rapper Gewr (Beşir Tapu) refused to comply with the military service in Turkey. "For reasons of conscience," as the 29-year-old explained in a video message adding that the Turkish state is "committing crimes against humanity. Instead of advocating the protection of basic rights, justice and freedoms of peoples, the state apparatus is only dedicated to the interests of governments. They commit crimes against peoples, nature and humanity in order to protect their existence. I use my right to conscientious objection to stop the war policies of the ruling powers that nourish militarism and to protect people and nature."
War causes trauma to individuals and social groups for years. And it forces entire communities to migrate, Gewr, who is born in 1991 said. He experienced all of this first hand when he was a child of a Kurdish family who lived a nomadic life on the Herekol mountain in Siirt.
When he was just four he witnessed military operations in which their tents was set on fire and entire herds of animals were destroyed by soldiers. "I also had to see with my own eyes how old people were stripped naked and tortured."
When Gewr was eight, the family moved away from Herekol to the outskirts of Siirt, into a "ghetto area", as the artist described it. From 2012 to 2014 he trained as a geriatric nurse, after which Gewr enrolled at the European University in Nicosia north in the Turkish-occupied part of Cyprus. There he studied nutrition and dietetics with a scholarship, at the same time he was involved in the university's theater club. His scholarship was cancelled when Gewr took part in a performance about the Roboski massacre. As a result, he had to take out a loan and do numerous jobs in bars, cafes and construction to repay his debts. "There are thousands of young people who are in the same situation or who have taken the State Personnel Selection Test (KPSS) but are still not hired. Many of them choose to commit suicide every year because they have no prospects."