German-Turkey collaboration over Leopard tanks continues
New investigation report published in the German magazine Stern reveals Germany still selling tank parts to Turkey.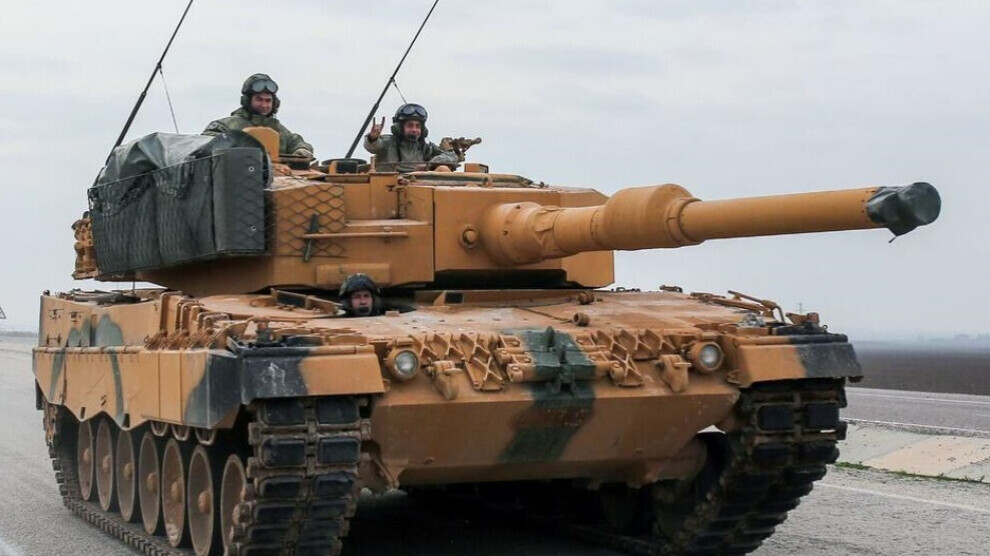 When German-Turkish journalist Deniz Yücel was released from a Turkish prison after 367 days in custody, the German government assured that it had signed no dirty deal with Turkish President Erdogan. "There is no connection with arms exports to Turkey", said Chancellor Angela Merkel and then foreign minister SIgmar Gabriel. Both ensured that "Turkey did not ask for anything in return". Yet a new investigation report published in the German magazine Stern and signed by journalist Hans-Martin Tillack proves the opposite.
According to the feature, the modernization work of the Leopard 2 tanks, which Rheinmetall produced and sold to the Turkish state, was resumed in exchange for the release of German citizen journalist Deniz Yücel.
Rheinmetall, writes Tillack, has indirectly completed the modernization of Leopard 2 tanks. According to the German Government and to Rheinmetall official information not a single tank part has been sold to Turkey since 2014.
The findings of the investigation piece in the Stern and of ARD program Report Munchen are as follows:
Roketsan, the official Turkish state weapons manufacturer, presented the renewed Leopard 2s in August 2019. The resemblance of the renewed parts with those produced by IBD Deisenroth, headquartered in Bonn, drew attention. This firm defense system in 2004 was selling to Turkey with Germany's approval. In 2019, Rheinmetall fully acquired the IBD Deisenroth, after having worked with it since 2007.
With the German Government's approval in April 2018, Rheinmetall's subsidiary has sold hundreds of tank tracks and wheels to the United Arab Emirates (UAE). These parts were given to FNSS Savunma Sistemleri A.Ş., which produces weapon systems for the Turkish army through the UAE.
German opposition parties demanded the full disclosure of Rheinmetall's secret cooperation with the Turkish government, following the new. Die Linke deputy Sevim Dağdelen said: "If the weapons were renewed with German technology, this is direct aid to Erdogan and goes in violation of international law in Syria." Green Party MP Tobias Lindner called on the government to "respond to claims that the new Leopards are actually updated with German factories parts."