Second Osman Sabri Culture and Art Festival kicked off
Sponsored by Mihemed Şêxo Culture and Art Center in Qamishlo, the Second Osman Sabri Culture and Art Festival kicked off on Thursday.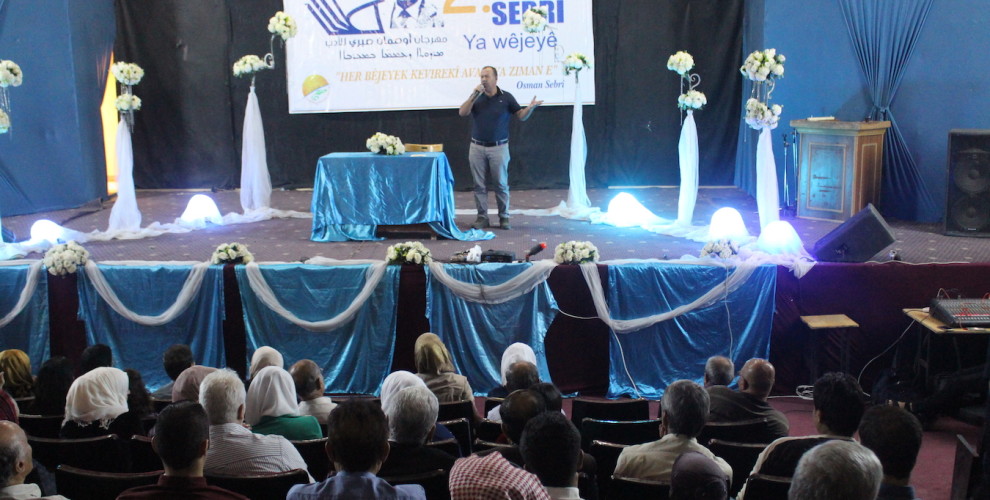 Intellectuals and poets from all Northern Syria as well as a lot of citizens attended the first day of the festival. 
The event began with a minute silence. Hena Hena, co-chair of the Culture and Arts Council of the Jazira region, said that this year festival is dedicated to the Epochal Afrin Resistance. 
On the other hand, Hena added, it is the expression of the essence of the common life between the peoples of the North and the East of Syria.
Hena underlined how the achievements in the Northern Syria Federation are thanks to the ideas and philosophy of the Kurdish People's Leader Abdullah Öcalan.
Syrian Kurdish Writers' Union President Dilawar Zen reminded of the struggle of Osman Sabri. 
"Osman Sabri, - he said - has been imprisoned 18 times by the states of Iran, Turkey, Iraq, Syria and Lebanon: he has spent 12 years of his life in prison".
After the speeches, poets coming from various cities read their poems in Kurdish, Arabic and Syriac languages.
The preparation committee said that in the coming two days many short stories, poems and literary works written in Arabic, Kurdish and Syriac languages ​​will also compete in the festival.