Sakine, Leyla and Fidan in the music of Feriforya
MCK artist Sherat Feriforya has dedicated his new album to the three Kurdish women politicians murdered in Paris.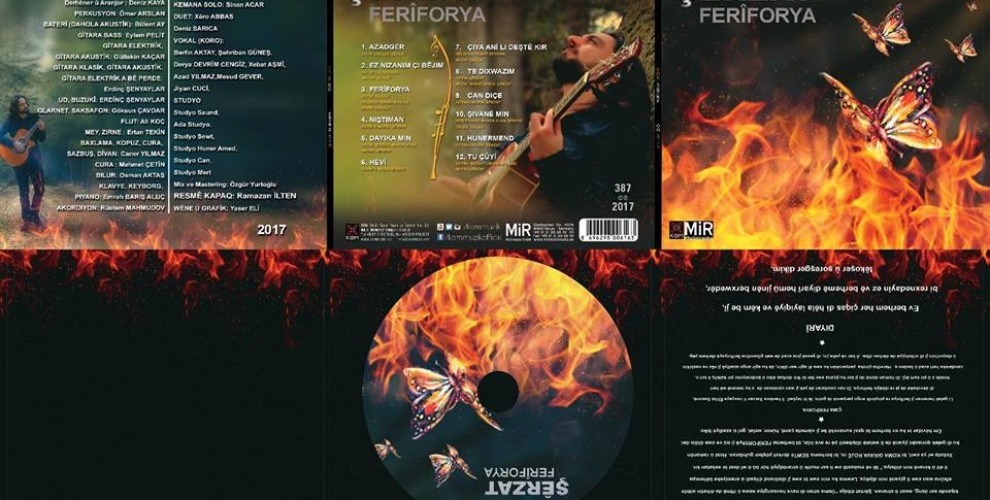 Sherzat Feriforya, artist belonging to the Mesopotamian Culture and Art Center (MKM), has released a new album for Mir Muzik and Kom Yapim. 
The album simply called Feriforya, is dedicated to Sakine Cansız, Leyla Şaylemez and Fidan Doğan, the immortal women of the Kurdish Freedom Struggle who were murdered in Paris on 9 January 2013. 
Young musician Sherzat Feriforya spoke to ANF about the album and the dedication.
Feriforya said that he had been listening the dengbêjs, known as the cornerstones of Kurdish music, since he was a child and had this idea of releasing an album before being jailed. 
"I wanted to release my album before getting into prison. I had melodies in my head. Somehow after going to prison I began to sit with my thoughts and my feelings and what I hadn't been able to put on paper as I would have liked when I was outside, became coming to me in a more adequate way in prison". 
As to the dedication, Feriforya said that he was very much affected by the murder of Sakine Cansız, Leyla Şaylemez and Fidan Doğan in Paris. 
Explaining the meaning of his name, the artist said: "Feriforya is the name given to butterflies in Sason (Batman). I have found the name very beautiful for the ear and heart as well as aesthetically. Also I found it would be a good name to represent the sacred struggle of the revolutionaries Sakine, Leyla and Fidan".