Rojava photo removed from exhibition in Nuremberg
A photo from Rojava part of an exhibition opened in a cultural center of the municipality of Nuremberg was removed after pressure from the Turkish lobby.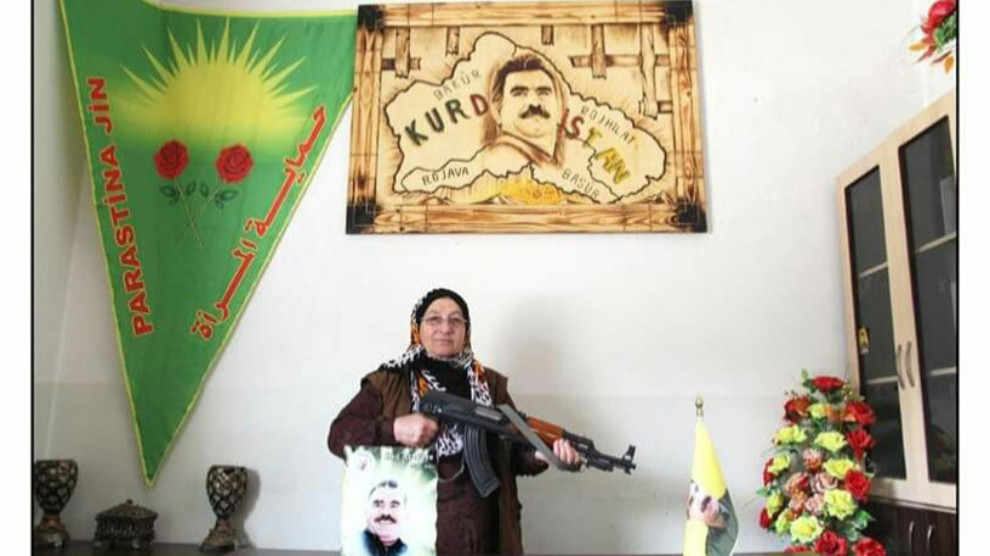 French photographer Laurence Grangien is known for her photographs taken in war zones. At the beginning of this year, the artist, who lived in Nuremberg, traveled around Rojava and Kurdistan to take some picture.
Grangien collected these photographs in an exhibition that opened at Südpunk, the Educational and Cultural Center of the City of Nuremberg, under the name "Rojava: Light and Existence".
One of the photographs shows the self-defense of women in Rojava. A photo of an armed woman seen with the flag of Parastina Jin and the poster of Kurdish People's Leader Abdullah Öcalan was first targeted by the local German media, and then by Turkish institutions and the Turkish consulate which lobbied to remove the photo.
As the lobbying was not working, Serdar Deniz, the Turkish state consul in the city, stepped in and met with mayor Ulrich Maly. The photo was removed from the exhibition following the pressure and threats of the Turkish official who claimed the photo was actually "terrorist propaganda".
Artist Laurence Grangien said she was shocked to see the city of Nuremberg stepping back and taking the photo out of the exhibition. Stating that art is free and cannot be censored, Grangien said: "In fact, under the pressure of the Turkish Consulate, my photography exhibition was also advertised. They showed me how important a job I was doing, and I am grateful to them."
The state of Bavaria, where the city of Nuremberg is located, is known for its criminalisation policy towards the Kurds. Although there was no official ban on organized forces in Western Kurdistan in Germany, the Ministry of the Interior banned the YPG / YPJ and PYD flags within the framework of PKK propaganda on 2 March 2017.
Some states do not apply the ban and the subject of the strict implementation of the circular is the subject of controversy is Bavaria.