Preparations underway for Festival in Germany
The 26th International Kurdish Festival will take place on 8 and 9 September in Germany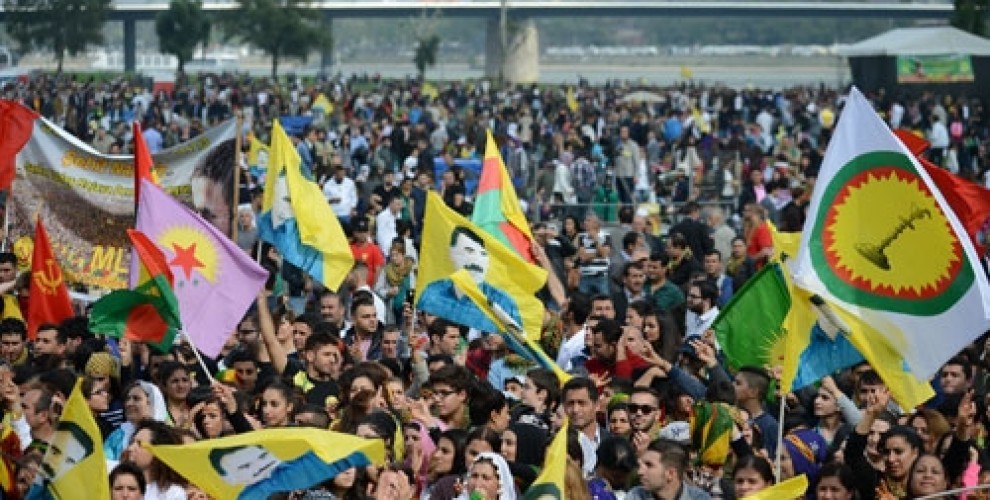 Perparation are underway for the 26th International Kurdish Festival which will take place on 8 and 9 September in Germany. 
Each year the Festival brings tens of thousands of Kurds and their friends together for solidarity with the Kurdish democratic and peaceful struggle.
This year the Festival is dedicated to the Kurdish enclave Afrin – Northern Syria - which the Turkish state has illegally bombed and invaded.
Afrin was a stronghold of the Democratic Confederal Project. This criminal invasion has led to hundreds of deaths and a further wave of mass displacement. Most alarming, there are clear indications of planned ethnic cleansing of Kurds, said the Afrin Solidarity Platform, promoting the festival.
The proposed speakers so far are:
    - Pervin Buldan, HDP Co-President
    - Aldar Xelîl, Rojava
    - Italian Mayor
    - Durham Miners Association (DMA) representative, UK
    - Unite the union representative, UK
    - Die Linke representative, Germany
    - The Greens representative, Germany
    - International Imrali Peace Delegation
    - Message from Kurdistan
Cultural Program :
    - TEV-ÇAND, music groups from the Culture and Art Academy
    - Mikail Aslan
    - Efkan Şeşen
    - Chopî
    - Hozan Dîyar
    - Hozan Mizgîn
    - Govend, traditional dance groups

 Side Events:
    - Seminars
    - Kurdish writers book signing stand
    - Kurdish traditional village
    - Playground for children