No luck in Van for President Erdoğan
Only five thousand people joined the AKP rally in Van.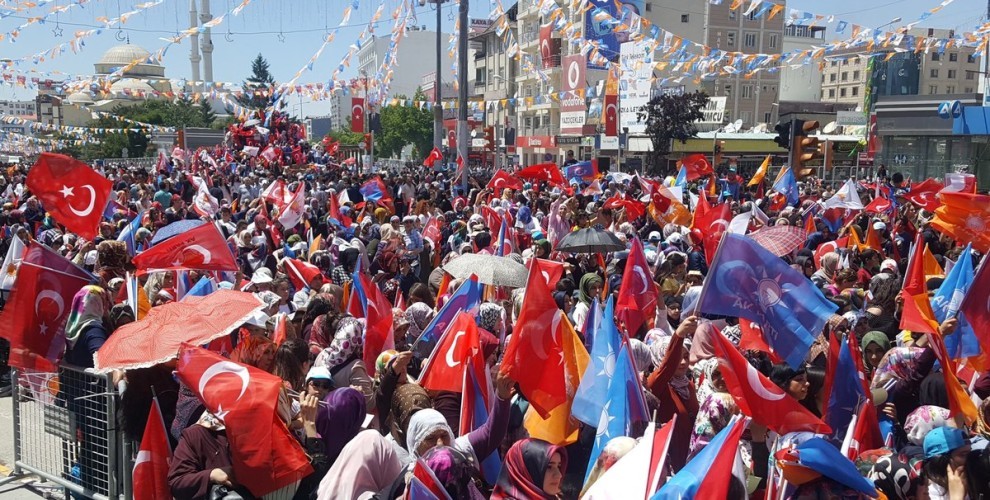 Work for the AKP election rally in Van scheduled for today with the presence of Turkish President Erdoğan, had been going on for days.
Buses coming from Erzurum, Erzincan, Malatya and Elazığ were not only carrying policemen but also people who will "participate" in the rally.
All streets of the city were controlled by the police. Gendarmerie in the countryside, police in the city center, have virtually brought life to a standstill for security reasons and with extraordinary security measures.
The HDP flags flying along the circuit Erdoğan's will go through, have been taken down. In order to avoid seeing photographs of HDP presidential candidate, Selahattin Demirtaş, standing all over the place and in the rally's area, police worked hard to make sure the photos are hidden behind working machines.
Anyone who lives in Van was sent a SMS message inviting people to attend the rally.
Despite all this, however, Erdoğan did not have his hopes satisfied in Van. No matter the efforts and no matter the 'inflow' of supporters from other cities, only 5 thousand people attended the president's rally.
In fact, no doubt Tuesday's meeting was the smallest rally held by Erdoğan in Van.
The photos published on the official AKP page revealed this clearly.