New film by Rojava Film Commune deals with differences
Conflict between radical ideas and beliefs in society is the subject of a new film by the Rojava Film Commune.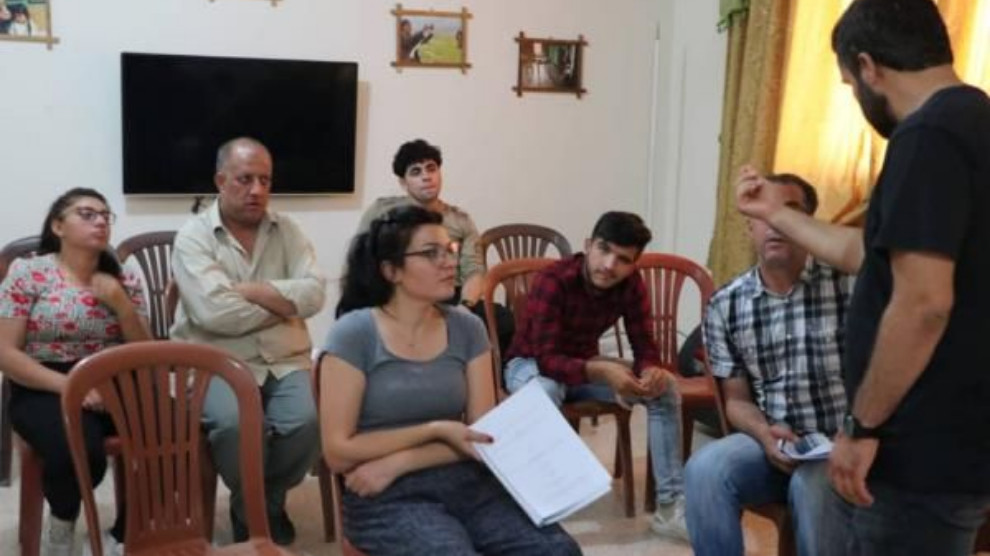 The Rojava Film Commune discussed the conflict between radical ideas and beliefs in society and the impact of these conflicts on society in a new film called "Chawa diji?" (How do they live?) 
The film, written by Ehmed Ibrahîm and directed by Dîlara Elemdar, is set on a bus.
In the film, the driver of the bus is listening to passengers with a different idea, until he loses the way.
Disagreement begins between the passengers with one praising the accumulation of capitalism, and the other stating that religiosity will save the world.
Another passenger says that social problems will be solved through revolution, while the driver, who accepts all these ideas as correct during the conversation, in reality has a different idea.
The film began to be shot on the village roads of Kobanê. The film is scheduled to be screened in two months.
The cast is composed by 11 Kobane actors who play the roles of dictator, communist, sheikh, sheikh's wife, liberal, state representative, capitalist, two lovers, women and bus driver.
Rojava Film Commune has previously touched on the issue of the life of the migrants from Afrin in its film "Hêvî" (Hope).