MSD awards artists of the project for children's painting
Two thousand children from Afrin living in Serdem Camp drew their pain and impressions in a 500-meter-long painting last week.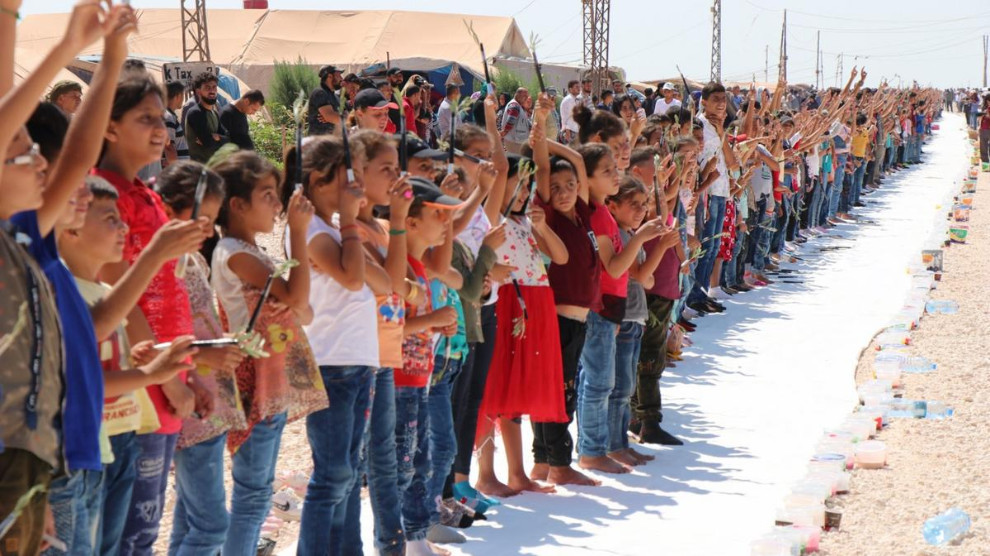 In an event organized by the Association of Intellectuals of the Canton of Afrin and the Rümaf Agency, 2 thousand children from Afrin aged between 6 and 12 drew a painting of 500 meters in the Serdem Camp in Shehba Canton. The huge painting, organised under the motto "I too have a right to say", was dedicated to Alan Kurdî, the small boy from Kobanê who drowned in the sea while trying to cross to safety with his parents.
The artists who set up the project have visited the Syrian Democratic Council (MSD) headquarters in Ayn Issa. The artists - Henîf Hemo, Umsama Ehmed and Heysem Mustema- were welcomed by MSD Co-shair Emina Umer and other executives.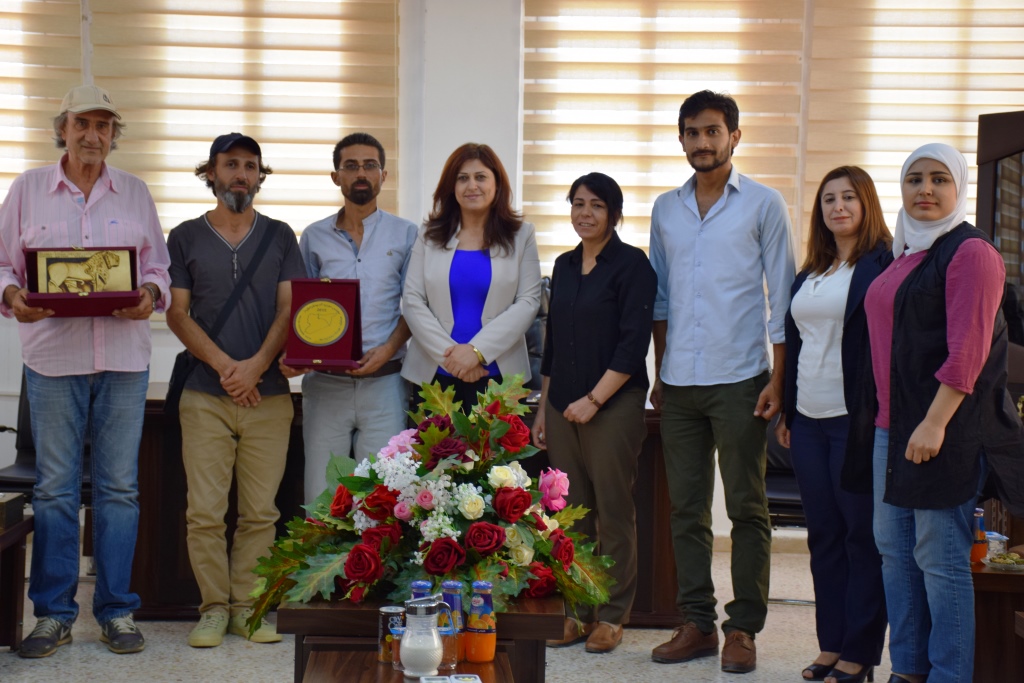 During the meeting, MSD officials congratulated the artists and talked to them about the influence left by the project.
Heysem Mustefa said that "We got in contact with Guinness World Record which has approved our painting and project, but stated that they would not be able to pay an observation visit considering the circumstances in the region. They said that the painting was found remarkable worldwide."
Following the meeting, MSD presented a plaque to the artists.