Meriwan Theater Festival ended with award ceremony
The 13th Meriwan International Theater Festival ended with a ceremony held on Wednesday evening.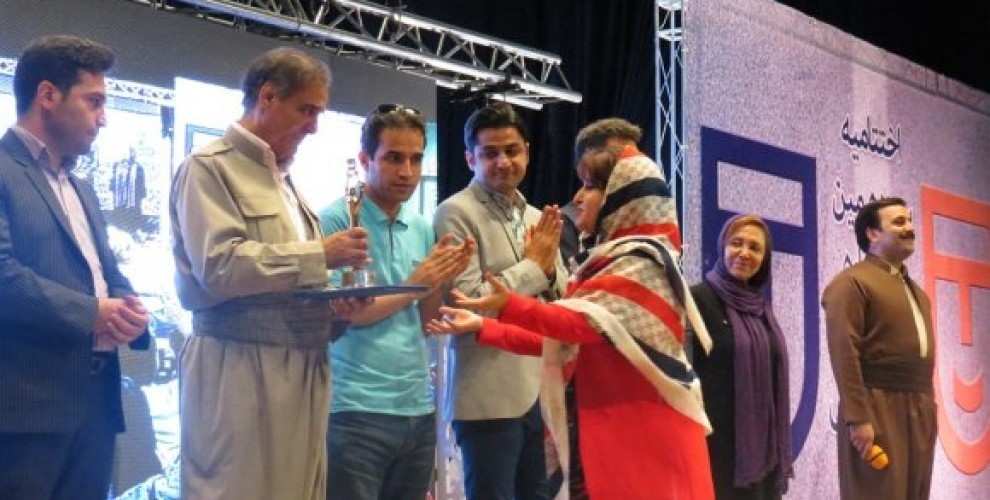 The ceremony held at the Meriwan Neşed Hall was attended by 500 internationally renowned theater artists from Iran and Rojhilat, as well as by Huseyin Xoşikbal, in charge of Sine Political and Security Affairs and numerous state officials.
Xoshikbal said in his closing speech that Kurds are one of the oldest peoples of Iran. 
"The Kurds, one of the oldest peoples of Iran, have always been proud of this. - he said - Kurds are one of the most reliable peoples. Kurds are the ones who will give the best answer in case there is an attack on the boundaries towards Iran".
Iran, Rojhilat, Armenia, Iraq, France, Spain and Başûrê Kurdistan competed in five different categories, and 10 prizes were offered by the Merivan International Theater Festival.
Award ceremony
The award ceremony began with the awarding of a special prize. Iranian Nergiz Xokkar was awarded the Best Director's Special Award.
Other prizes were awarded to Armenian directors Xonce Şukuhyan and Seid Xeyrulahi, Efşin Xıdıri (first prize in directing). The third prize in the director category was shared by Soran Hüseyni from Meriwan and Nezile Emini from Bokan.
All the children's actors who took place in 39 plays, were awarded first prize.