"Mercenaries cruelly murdered teenagers"
Refugees from the Turkish-occupied territories in northern Syria report atrocities committed by militias commanded by the Turkish state.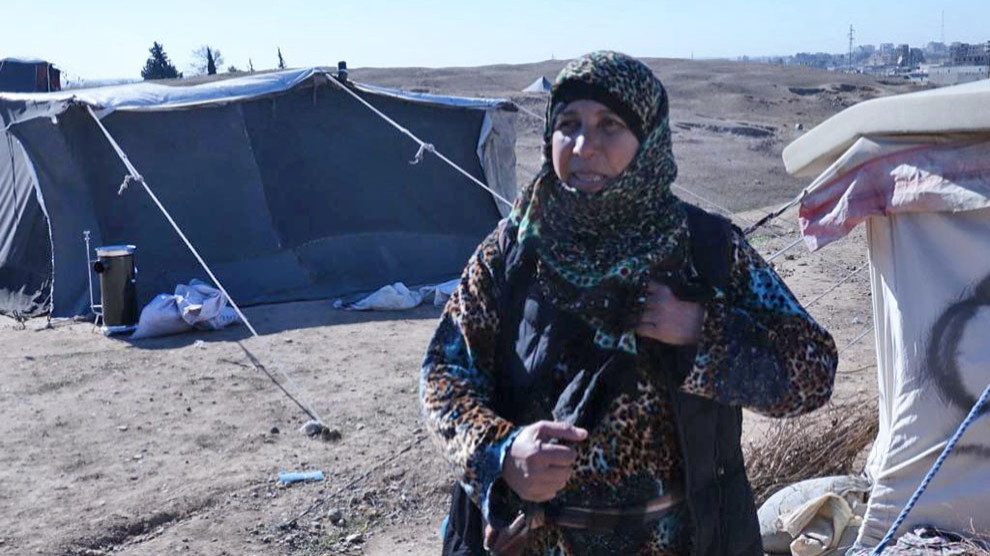 Meryem Mistefa from Serêkaniyê (Ras Al-Ain) told the ANHA news agency about her experiences with the Turkish-backed militias. Regarding the attack of the SNA mercenaries commanded by Turkey on her village, she states: "Until the mercenaries reached our village, they set all the fields on fire. Some villagers did not want to leave the village despite the invasion. As a result, the mercenaries kidnapped some young people. Among them were my cousin Ahmed al-Awad and my relative Mohammed al-Misto. For a few days we heard nothing at all from them. Then our relatives were called to a hospital to pick up their children. But they only received their corpses. Their eyes and mouths were sewn up. Their ears had been cut off."
The mercenaries must be brought to justice
Meryem Mistefa returned to the village after a bombing of her hometown. There she herself witnessed cruel executions by mercenaries of the so-called "Syrian National Army" (SNA). Thereupon she took her children and fled.
Mistefa appeals to the international public and demands that these war criminals be brought to justice.