MED-DER promotes Kurdish language in Silvan and Eğil
MED-DER gave Kurdish education to children in Silvan within the framework of activities to promote and spread the Kurdish language.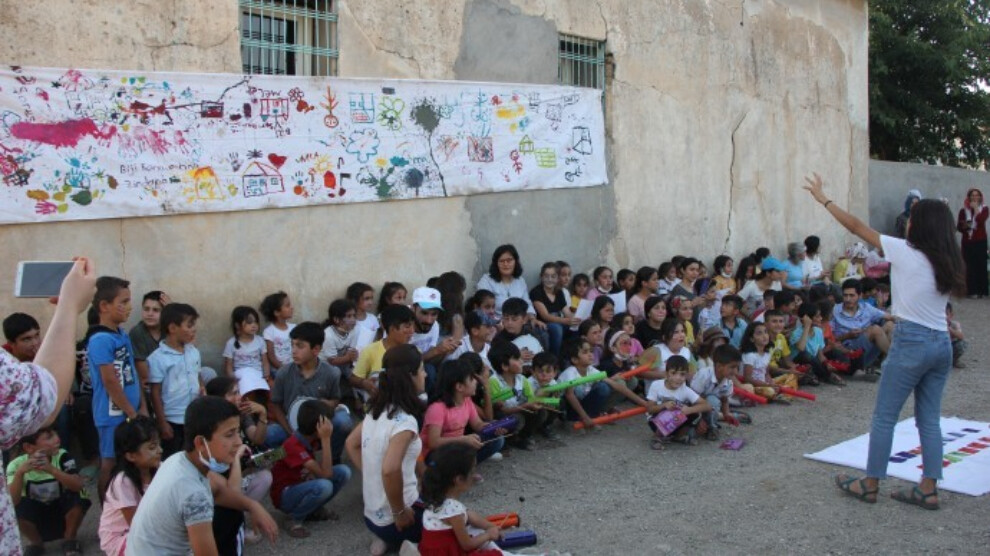 Mesopotamia Language and Culture Research Association (MED-DER) continues its activities to spread and promote the Kurdish language and draw attention to the pressures it has subjected to. MED-DER members came together with the children in Mir Ali (Alibey) village in Silvan district on Friday.
Today MED-DER will be in Eğil to carry out a number of activities with children there.
The Peoples' Democratic Party (HDP) Silvan district executives and many educators working in the field of culture in the city supported the event.
Language educators and music instructors gathered all the children of the village by singing Kurdish songs accompanied by darbuka and def.
Language teachers first introduced the Kurdish alphabet to the children and then sang Kurdish songs.
The children also draw pictures with oil paints and had their face painted. Teachers ended their activities by distributing educational books to children to improve their mother tongue.